Share this @internewscast.com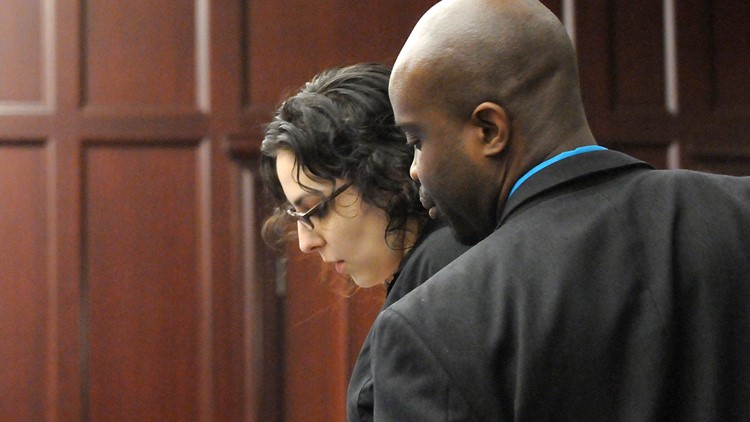 The Florida Bar has opened an investigation into Nah-Deh Simmons after his arrest for soliciting perjury in a murder case. For now, he continues to practice.
JACKSONVILLE, Fla. — Jacksonville lawyer accused of asking murder defendants to lie now target of a Florida Bar investigation
A Jacksonville attorney accused of asking murder defendants to lie under oath is now the subject of a Florida Bar investigation. 
But Nah-Deh Simmons continues to represent the client that is the source of the perjury case against him, court records show, and it appears likely Simmons will continue to practice law pending the outcome of his criminal case.
"I can confirm an open file for this attorney," a spokesperson told First Coast News when asked if the Bar was investigating. The spokesperson didn't directly address whether Simmons would be flagged on the Bar's attorney search website or if he would continue handling his assigned caseload.
"The Florida Bar monitors criminal cases involving Florida attorneys to see if there is an adjudication of guilt. Then we have rules about criminal misconduct in Chapter 3," the spokesperson said.
According to Bar rules, punishment or suspension may follow a felony conviction, but not merely a criminal charge. The rules do allow for an "emergency suspension," but only in extreme cases.
"When there is evidence that a lawyer 'appears to be causing great public harm,' such as with misappropriation of client funds, or if a lawyer is suspended or disbarred in another jurisdiction, the Bar may petition the court to enter an immediate emergency suspension until resolution of the underlying discipline case," the Bar website says. 
"Once an emergency suspension is ordered, the lawyer cannot take on any new cases, and must stop representing existing clients after 30 days. The Bar also can seek an order of interim probation or interim placement on the inactive list in order to protect the public."
First Coast News first reported Simmons' arrest last Friday. He is accused of urging the wife of his client to lie in an official court proceeding to protect his client. The woman was his client's co-defendant in a 2021 murder case.
According to the arrest warrant, Simmons met the co-defendant in jail "on at least six occasions without the consent or knowledge of" the woman's attorney.
"Simmons never officially 'signed in' to see [her] for any of these jail visits," the warrant says. "Instead, Simmons would sign in to see another client and while in the jail, Simmons would go to [her] floor to meet with her."
Simmons bad-mouthed the woman's lawyer, Matt Lufrano, the warrant says, telling her that Lufrano "was working with the State [prosecutors], and that [she] should not trust him."
According to the warrant, Simmons "advised [her] to never tell Lufrano he was meeting with her or about their plans to provide false testimony in the case."
"After [she] provided Simmons with her truthful statement regarding the facts of the murder, Simmons told [her] 'This is not good' and 'We can't go with that.' Simmons told [her] 'The truth will get you a conviction.'"
The woman agreed to wear a wire for her next two meetings with Simmons, on June 7, 2022, and July 27, 2023. Most of the content of those conversations is redacted from the warrant.
Simons was previously suspended from the practice of law for 90 days by the Florida Supreme Court
The suspension resulted from two complaints filed in 2021 involving 10 complaints from judges and clients regarding his lack of competence, candor and poor communication, including failing to explain legal matters to clients. expedite proceedings, or sometimes even appear at scheduled court events.
Simmons did not respond immediately to an email and efforts to reach him by phone were unsuccessful. He was released on his own recognizance pending his first court date.
Share this @internewscast.com