Share this @internewscast.com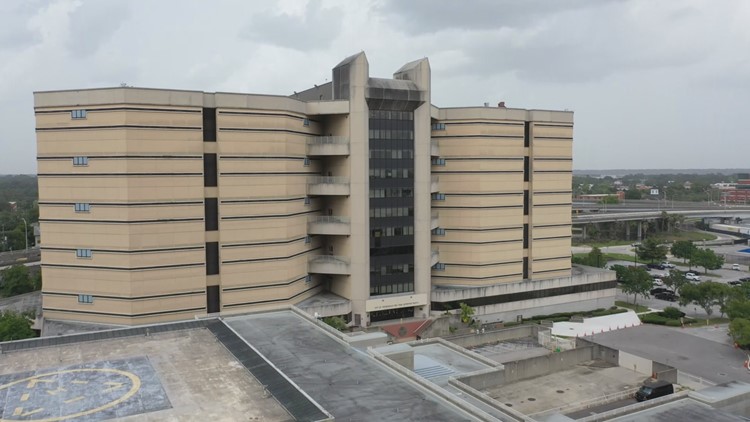 The letter follows reporting from the Tributary published Monday, which revealed a report from an accreditation agency criticizing JSO's review of jail deaths.
JACKSONVILLE, Fla. — Florida House Rep. Angie Nixon and Florida Sen. Tracie Davis, who both represent Jacksonville, sent a letter to the U.S. Department of Justice Tuesday, requesting an "immediate investigation into the skyrocketing death rate in Duval County jails."
Eleven Duval County Jail inmates have died this year. 
The letter follows reporting from the Tributary published Monday, which revealed that a report by the National Commission on Correctional Health criticized the Jacksonville Sheriff's Office's review of jail deaths. The report found that the Sheriff's Office took longer than the 30-day deadline to conduct a review of some deaths, and that its reviews were "minimal." 
In March, the Duval County Jail was placed on probation by the same agency, due to deficient medical care. The Tributary reports that jail deaths had tripled since the jail privatized health care and began partnering with Armor Correctional Health Services — from an average four deaths per year between 2012 and 2017 to an average of 13 per year since 2018. It seems likely that 2023 will exceed that average.
While Jacksonville Sheriff TK Waters announced July 25 that the city will no longer work with Armor, beginning a contract with another agency called NaphCare, lawmakers are still concerned. 
Nixon and Davis are requesting an investigation particularly into Armor, which they write would need to be a federal investigation as the company spans several states. 
"No matter who we are, or what we look like, everyone is entitled to due process of the law. Incarcerated or not, every person must be treated humanely, with decency and respect, and that includes access to medical care and having your basic needs met," Nixon said in a statement. "Sadly, private companies see human beings as generators of profit to help their bottom line and nothing more. This is wrong and it must end. JSO has a duty to protect our community– including their officers and the people in their charge who are their responsibility. Anything less is unacceptable."
"The pattern of failure to care for human lives is abhorrent and irresponsible. The actions by Armor warrant investigation and correction. Regardless of how a person ended up in the penal system, they have basic rights – that should never be forgotten or ignored by the people overseeing them," Davis said.
The full letter can be read below:
We are writing today urging you to investigate the skyrocketing deaths and the reports of people not receiving necessary medication while in custody in Duval county jails. Since the Jacksonville Sheriff's Office ended its in-house medical care in October 2017 and hired a for-profit private company to provide health care services in jails, deaths have tripled. The company, Armor, even failed to report that it had been found criminally guilty for a Milwaukee County Jail death, though Florida law prohibits public agencies from signing contracts with convicted companies. Though JSO recently terminated the contract with the company, it was only after a high profile death and much media scrutiny.
According to investigative reporting by The Tributary and other outlets, individuals in custody have been victims of neglect, resulting in permanent injury or death. From people with diabetes not receiving their insulin medication, to Mr. Dexter Barry, a heart transplant recipient dying at 54 years old after being denied access to his life-saving medication in custody over simple assault charges from a WiFi dispute, this cannot continue without serious intervention.
Local authorities are undergoing their separate investigations into potential violations of state laws. The State of Florida, however, does not maintain data regarding other contracts public agencies may have with Armor and as of the publication of this story, the company has yet to provide copies of current contracts. The U.S. Department of Justice (USDOJ) has a unique capability to investigate cases where, as here, the negligence spans across states where Armor has had, or continues to maintain, contracts with correctional facilities. It is my opinion that the Federal government must intervene to protect the lives and safety of individuals that Duval County takes into custody, and all individuals in custody all over the state that may receive services from this company.
Accordingly, we urge the USDOJ to open federal criminal and civil investigations into any and all incidents involving serious injury or death due to medical negligence. It is unconscionable that human beings in custody of the state or county receive anything less than dignified and basic care. No one deserves serious harm or death in any case, regardless of the alleged charges. Instead, everyone has a right to a trial and appropriate retribution within the limits of the law
Again, we urge USDOJ to investigate potential violations of federal law by those involved. We stand ready to provide additional information or assistance and look forward to working with USDOJ on this issue.
Share this @internewscast.com