Share this @internewscast.com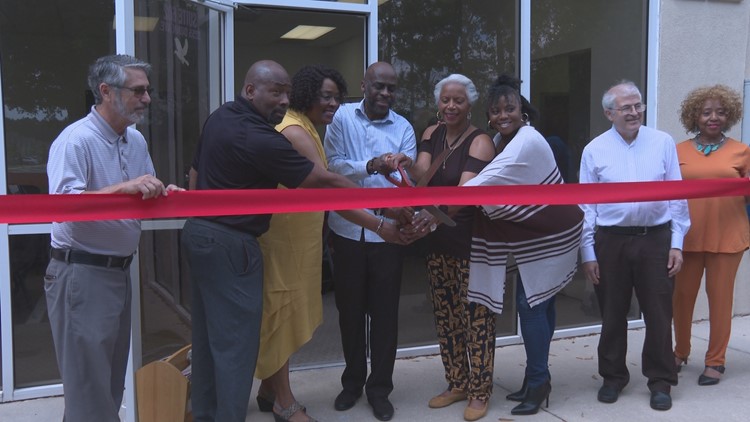 "Entrepreneurs will be able to come in here with a vision, and then they'll be able to get the coaching, the advice, and consultants to help them."
JACKSONVILLE, Fla. — The Miriam R. Cuff Innovation Center has opened on the Northside of Jacksonville with the goal of bringing financial literacy and entrepreneur classes to the area.
The center is catered for people like Katrina Denson, a lifelong Northside resident who dreams of owning her own business.
"I've wanted to become an entrepreneur for so long and it was always in my head, I want to do it, but how do I start," Katrina Denson, an entrepreneur, said.
She was introduced to Richard Cuff and his financial classes.
"It gives us a place where we can come a to learn all the steps that it takes, first to get your mindset, into the entrepreneurship spirit," Denson said.
Inspiring innovation has always been a goal of Cuff, something he learned from his late wife Miriam, who worked 16 years with an Investment company.
"For a good 26 years, she watched over the money and allowed me to be free as an entrepreneur and that's really what this center represents. Its an opportunity for me to continue her legacy, by creating a place that other entrepreneurs can come and find a place to launch their vision," Richard Cuff, President of Blossom Ridge Venture Capital Partners, said.
Miriam lessons and her name will live on through the innovation center.
The center will be the home for financial literacy workshops, coaching certification classes, mentor-ship lunches and more to promote economic growth and development in the area.
"Entrepreneurs will be able to come in here with a vision, and then they'll be able to get the coaching, the advice, and consultants to help them put together a solid plan so when they are ready to start, they'll be able to move forward," Cuff said.
"It's a good feeling to know that the help that you need is in your community. You don't have to go across the bridge, you don't have to go far out, it's right here where you need it," Denson said.
The center is located at 2255 Dunn Avenue, Suite 603. New clients can reach out to Richard.Cuff@ctimarketing.com.
Share this @internewscast.com