Share this @internewscast.com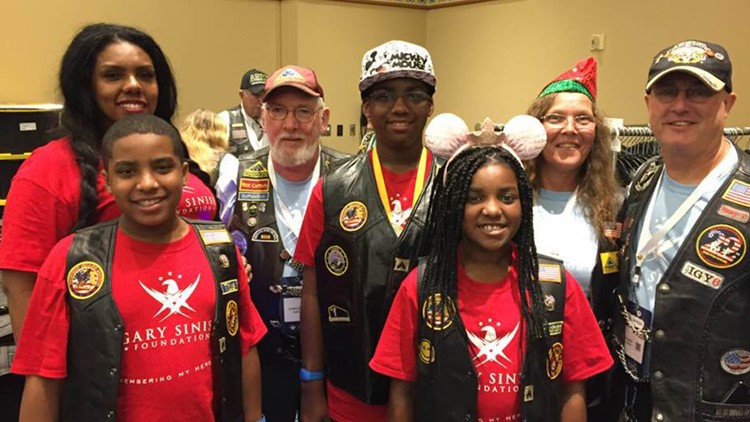 Rita Robbs does whatever she can for the men and women who have served our country. She's raising money to buy vests for children in the Snowball Express program.
JACKSONVILLE, Fla. — A Jacksonville woman who is dedicated to helping our military community and has been recognized for her work needs financial help. The money will be used to help the children of our military heroes who have died in the line of duty. 
Rita Robbs comes from a military family and does whatever she can for the men and women who have served our country. She's helped put a new roof on a veteran's home and raised thousands of dollars for a veteran who lost his job and needed heart surgery.
"It's all about letting them know that stuff happens, but they're not by themselves. We want them to know that we love them," Rita Robbs said. 
Now, Rita needs our help.  She's a member of the Patriot Guard Riders and she participates every year in the Snowball Express Program. The Gary Sinise Foundation uses the program to serve the surviving spouses and children of fallen heroes, for example, trips to Disney World. 
Rita and the Patriot Guard Riders give every child a leather vest, similar to what the Patriot Guard Riders wear. 
"I made a call last week to find out what the vest were going to cost this year. Before, it was $11. Now, it's gone up to $38 a piece. That was life changing for me. I knew right then and there I had to get busy."
Rita is trying to raise at least $50,000. She says it's needed. They're expecting to help more than 2,000 families this year. 
"We have patches that we put on the table. They can pick out five to seven patches. We have 23 sewing machines going nonstop. We need needles, we need thread, we need patches, we need vest.  So, I'm asking Jacksonville to help us cover the cost of these things."
If you would like to make a donation, click here. 
You can also email checks to:
Share this @internewscast.com