5.9k Share this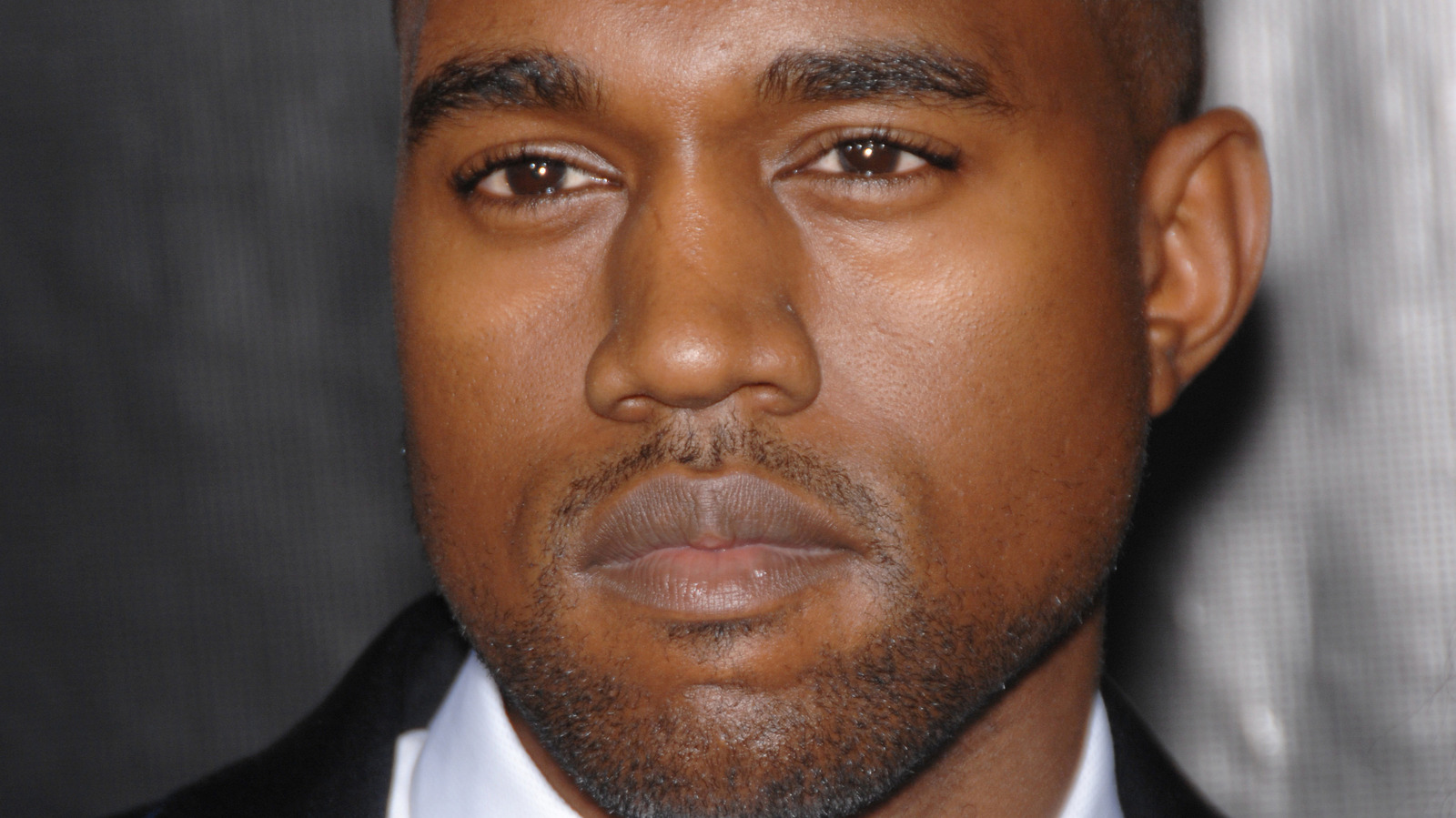 TikTok is the subject of debate again in the ongoing feud between Kanye "Ye" West and his estranged former wife, Kim Kardashian. Most recently, Ye took to Instagram to blast his daughter's recent video on TikTok. In the since-deleted TikTok, Kim and North are decked out in black eyeshadow along with Penelope Disick, singing along to "Emo Girl" by Machine Gun Kelly and Willow Smith (via People).
Along with a screenshot of the TikTok, Ye wrote in a since-removed Instagram post, "I told y'all before about this TikTok stuff Now my 8-year-old on here singing she fell in love with an emo girl." In a subsequent post that's also been deleted, he clarified, "My daughter will not be lead by people who don't believe in God…This all feels like a set up They want me to react." He continued, "I am public about this because we are a famous Praying and expressing how I have no rights to my children is the only thing I can legally do."
Additionally, Ye posted a series of videos discussing the ongoing TikTok and custody issue. While clearly distraught, he said he had just spoken to Kim and said, "I told her to stop antagonizing me with this TikTok thing." He added, "I said I'm not allowing my daughter to be used by TikTok, to be used by Disney, I have a say so." He also claimed that "there's no such thing" as 50/50 child custody because it always leans toward the mother.
Source: Nicki Swift
5.9k Share this