Share this @internewscast.com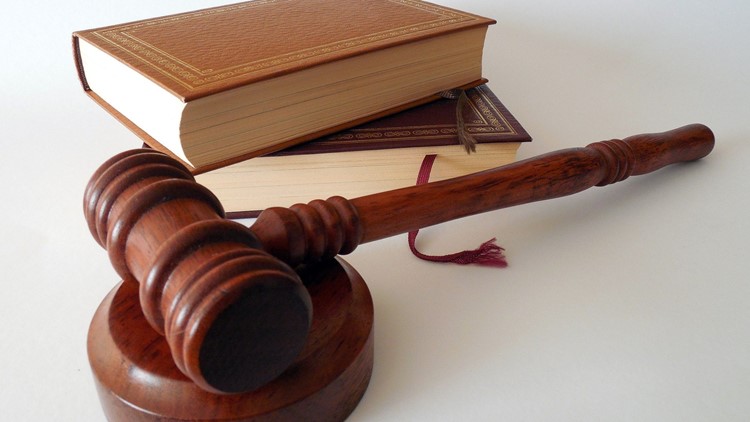 Ten others were also sentenced.
JACKSONVILLE, Fla. — The video attached to this story is from an unrelated report.
The leaders of a Jacksonville drug ring have been sentenced in federal court. Kimberly Michelle Claridy Wlalker, 46, and Neal Merrell Walker, 51, were each sentenced to 25 years in prison for conspiracy to distribute narcotics and conspiracy to commit money laundering.
They also had to forfeit $167,000 in cash and several valuables — including a .38 caliber pistol, a 2015 BMW, a 2015 Lexus, a 2013 Audi, a 2020 Ryker Rally Edition motorcycle, and numerous other items, such as Rolex watches, gold and diamond jewelry, and designer clothing and shoes.
The Walkers were a married couple at the helm of an armed drug trafficking organization that dealt synthetic stimulant drugs and other narcotics, according to court documents.
The Walkers had an operation running out a "trap house," with "employees" working in regular shifts. Documents show that at least one dealer was working, 24 hours a day, and the Walkers sold "kilogram quantities" of drugs each week. 
The Walkers were also charged with laundering approximately $120,000 by making numerous cash deposits into financial institutions and obtaining cashier's checks. They used this money to purchase six properties in Jacksonville.
Ten others were also sentenced in connection with this operation:
Marcus Antonio Peterson, 37, 7 years and 11 months
David Lee Geathers, 26, 6 years and 8 months
Mar'Quez Maurice Mickler, 22, 5 years and 6 months
Ramone Lazai Astin, 37, 5 years
Eugene Antwonn Farmer, 25, 4 years, 2 months
Alfred Eugene Bell, 38, 3 years, 4 months
Michael Shaquille Lee, 25, 3 years, 4 months
Antwan Le'Queze Major, 25, 4 years probation
Porschee Laneal Walker, 30, 4 years probation
Brandiesa Tylese Williams, 26, 4 years probation
Share this @internewscast.com