3.9k Share this
A
Queensland
man believed to have stabbed his friend in the back before smashing into a police car containing three officers remains in hospital, as investigations continue into the "horrific" crash.
Police have confirmed 26-year-old David Nichols, from Caboolture in south-east Queensland's Moreton Bay region, allegedly stabbed his best friend on March 12 before fleeing the scene.
His car then at full speed collided head-on with an oncoming police car that had been responding to the incident.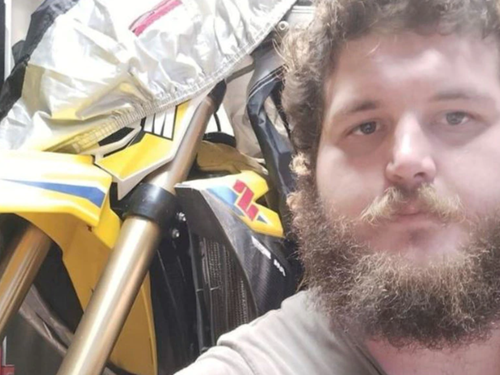 It's believed Mr Nichols drove off but was later hospitalised with his injuries.
He remains in intensive care and has been unable to speak with investigators.
All three officers were severely injured in the crash.
A 37-year-old senior constable who had been driving the police car remains in a critical but stable condition in intensive care.
The other two officers, a 24-year-old man and 23-year-old woman, were also injured and have been discharged from hospital.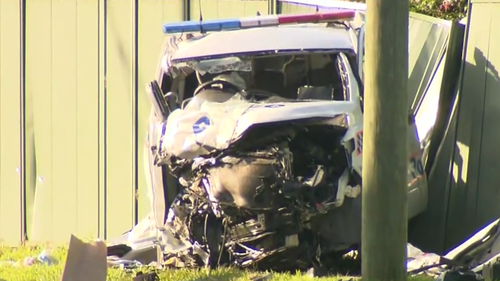 Police bosses say it was a "miracle" anybody survived with the vehicle's windscreen completely smashed and the side door peeled off.
"There was no reducing of speed by the suspect and how they survived is just an absolute miracle," Police Commissioner Katarina Carroll said.
She said Mr Nichols was known to police.
"He was known to us and obviously police went there as a Code 1 (very urgent) job as a result of someone being stabbed," Commissioner Carroll said.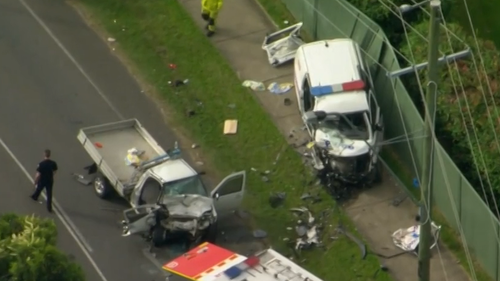 Police will investigate whether the crash was deliberate and why Mr Nichols allegedly stabbed his friend.
Police have confirmed charges will be laid.
Ian Leavers from the Queensland Police Union said the event would be felt throughout the entire policing community.
"Policing is inherently a dangerous job," he said.
"This will have a ripple effect right across the state of Queensland and right across the country.
"Make no mistake, it was horrific."
Source: 9News
3.9k Share this