Share this @internewscast.com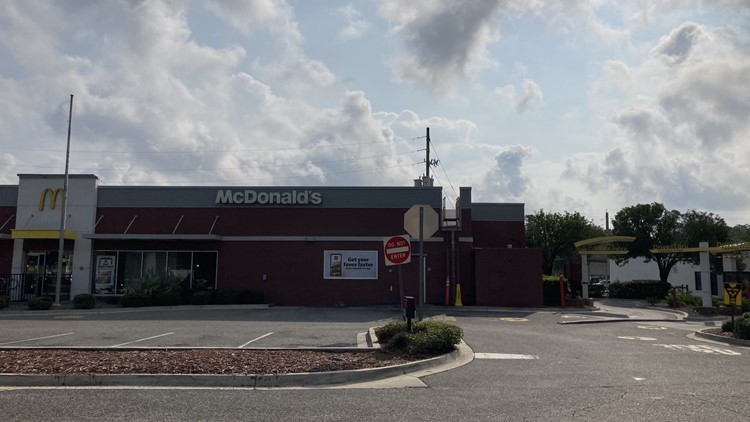 A customer got angry with an employee in the drive-thru and pistol whipped them. A second employee armed themselves with a gun, according to police.
JACKSONVILLE, Fla. — Two men were shot and are suffering non-life-threatening injuries after an argument escalated at a McDonald's restaurant Saturday morning, according to the Jacksonville Sheriff's Office.
Officers responded to the 3700 block of University Boulevard West at approximately 3:00 a.m. in reference to a person being shot. Upon arrival, police say a man was taken to a local hospital after suffering a gunshot wound to the leg. 
Around 3:30 a.m., officers responded to a local hospital about another person being shot. An adult male suffered a gunshot wound to the arm. JSO's Sergeant Lloyd says that both men injured are related to the same shooting incident.
Lloyd says the initial investigation reveals that a customer was at the drive-thru window and an argument ensued with an employee of the restaurant. The argument escalated and the customer exited his vehicle and displayed a gun before pistol whipping the employee. A second employee and one of the men shot, armed himself with gun and exited the restaurant. The second employee and customer exchanged gunfire, striking each other. Police say it is unclear who shot first.
JSO says they have both men who shot each other and a third person in custody. Detectives are currently conducting interviews as this is an ongoing investigation.
Anyone with information regarding this incident is urged to contact the Jacksonville Sheriff's Office at 904-630-0500 or call the Crime Stoppers hotline at 1-866-845-TIPS.
Share this @internewscast.com