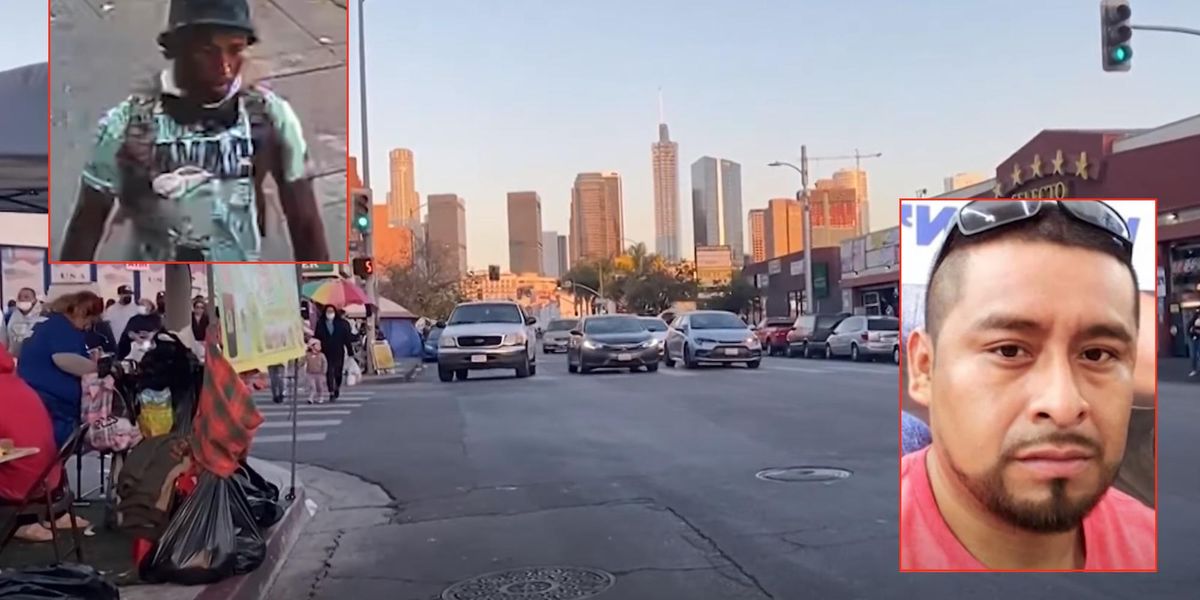 Los Angeles police have arrested a homeless man as a suspect in the unprovoked and random stabbing death of a man who was simply walking down the street on a video chat with his brother.
The harrowing incident unfolded on April 8 at about 2:40 p.m. as Sergio Santay was walking down the 600 block of Bonnie Brae Street near downtown Los Angeles, California.
The LAPD said another man walked up to Santay as he was video chatting with his brother and stabbed him in the neck. The suspect ran off after the vicious assault but tried to stab two other people on the way, according to police.
Santay died at the scene. The others who were attacked were not seriously injured.
Police said that they had obtained surveillance video of the suspect stabbing the victim. From that video, they identified the suspect as 43-year-old Anthony Madison, who they said was a homeless man.
Police said Madison was known to frequent the area of the attack and that he had been previously arrested on charges of narcotics sales and assault with a deadly weapon. They also indicated that he had been on parole for the latter charge when he allegedly attacked Santay.
"He was talking to me on FaceTime. He was very happy about his day, telling me about work," said Douglas Santay, the victim's brother, in Spanish to KTLA.
Madison was charged with one count of murder and two counts of attempted murder. His bail was set at $5 million.
The victim's father, Emilio Santay, said that his son was a construction worker and was just leaving work when he was attacked. The family has set up a GoFundMe account to help pay for the victim's funeral costs.
Here's a local news report about the harrowing incident:
[embedded content] Arrest made in 'random' knife attack that left 1 dead in Westlake www.youtube.com
Source: TheBlaze