5.9k Share this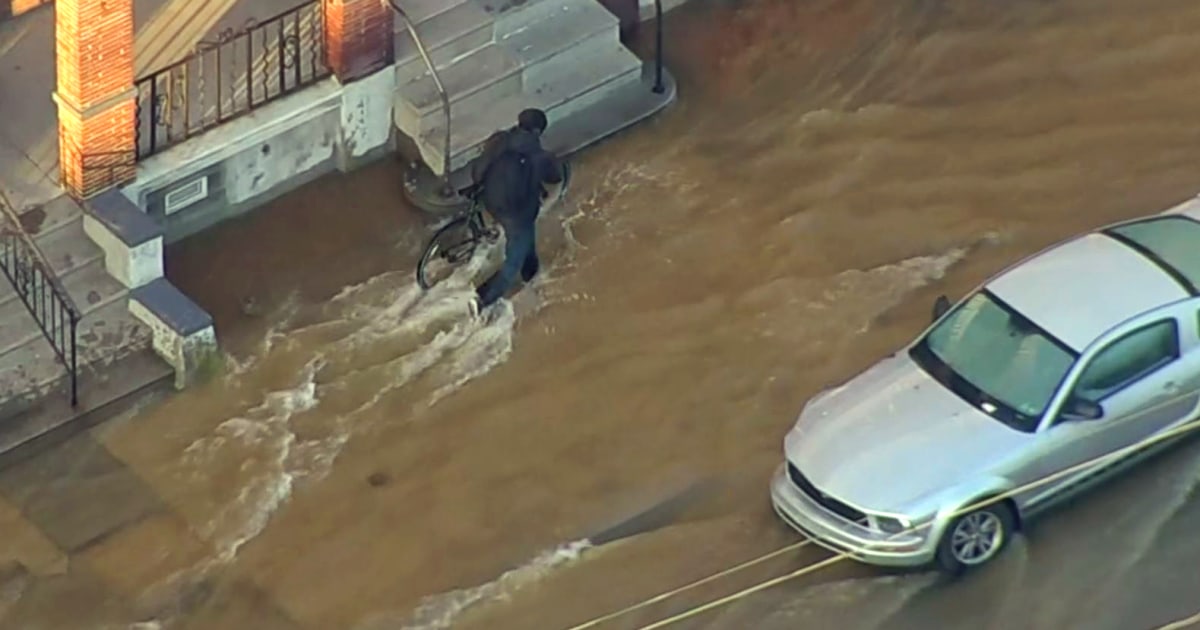 At least five people were rescued from their homes when multiple blocks in Southwest Philadelphia were heavily flooded Wednesday morning after a massive water main break.
The water appeared to cover about 12 blocks around South 56th Street and Springfield Avenue, NBC Philadelphia reported.
Water rushed through the streets and into people's basements. Cars were also partially submerged, according to footage from the scene.
The people who were rescued were led through the water and to SEPTA buses to shield them from the cold, a deputy fire chief on the scene told the news station. Temperatures were in the high 20s.
A tweet from the Philadelphia Fire Department said "dozens" of firefighters responded along with other agencies at about 6 a.m.
Five buildings had been evacuated, and two people were treated and taken by EMS, according to the department.
Messages to Philadelphia's Office of Transportation, Infrastructure, and Sustainability and the Pennsylvania Department of Transportation were not immediately returned Wednesday morning.
Source: This post first appeared on NBC News
5.9k Share this