Share this @internewscast.com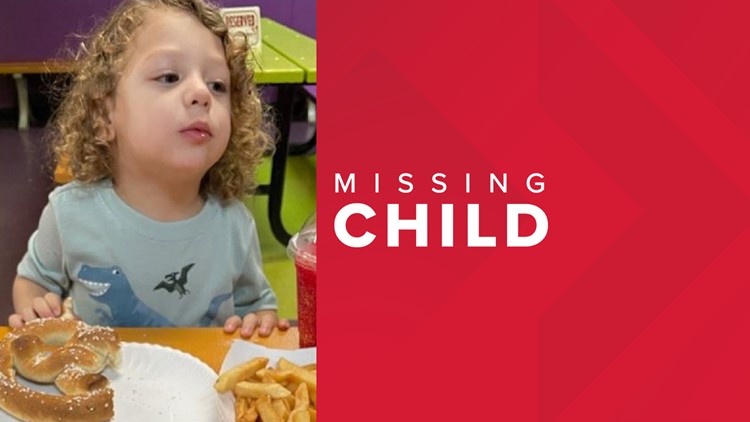 "JJ" Rowland had been last seen near his home Thursday morning. A Florida Missing Child Alert was activated Thursday.
BROOKSVILLE, Fla. — UPDATE: The search for a missing 2-year-old boy is over. Joshua "JJ" Rowland has been found safe, according to the Hernando County Sheriff's Office. 
This is a breaking news update. The previous story is below:
The search for a missing 2-year-old boy at the center of a Florida Missing Child Alert is still ongoing, and the Hernando County Sheriff's Office wants to make sure volunteers and law enforcement aren't duplicating search paths. 
It's been nearly 24 hours since Joshua "JJ" Rowland was last seen near his north Brooksville home. The Hernando County Sheriff's Office said he was reported missing around noon Thursday. 
By Thursday evening, a Missing Child Alert was activated and a full-blown search with at least 50 deputies was underway. 
"When a two-year-old is missing, everyone comes out [to search]," Sheriff Al Neinhuis said during a Friday morning news conference.
Neinhuis continued to say there are a lot of volunteers and between 75-100 law enforcement officers joining to search the area — one that is full of high grass, bushes, thick woods, ponds and other bodies of water. 
To help streamline the search, volunteers are being asked to download the app "Map My Tracks" to record their paths and then email that to findjj@hernandosheriff.org. 
More than 500 volunteers are assisting in the search, and no more is necessary at this time, the sheriff's office said at 10 a.m. 
Volunteers are also being asked to distribute flyers of Rowland to local businesses to help widen awareness about the missing child. 
It's believed the toddler left home Thursday in the area of Cheever and Yontz roads while the parent was asleep, according to the sheriff's Office.
During a news conference Thursday evening, Neinhuis explained that Rowland was reported missing just before noon. A witness reportedly saw the toddler playing with dogs in his front yard at around 10:40 a.m.
Neinhuis says a relative dropped off the toddler, who was sleeping at the time, at the house around 9:45 a.m. His caregiver was still sleeping at the time, too.
When Rowland's mother woke up from a nap, he was already gone.
Neinhuis said Rowland's family has been cooperative with the search and investigation. The boy's parents are not part of the search, he added, and instead are staying at a command center where they remain in constant contact with law enforcement.
Since the search began, authorities have used various techniques to assist — including drones and helicopters equipped with infrared tech. A dive team, K-9 and mounted units will all be on the scene starting Friday morning.
Share this @internewscast.com