5.9k Share this
Multiple people have been injured after a car drove into a Christmas parade in front of stunned families in the
US
.
A live stream of the Waukesha Holiday Parade shows a red car speeding along a road through barriers in the city of Waukesha in Milwaukee, Wisconsin, as people lined the streets to watch.
Police confirmed they had recovered a suspect's vehicle, and that they had identified a "person of interest".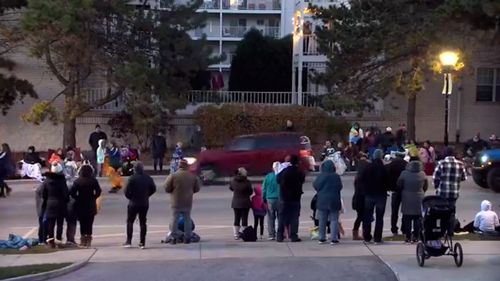 Police Chief Dan Thompson said it was an "ongoing investigation".
He could not confirm if the person of interest was in custody.
He said "more than 20" people had been injured in the incident, which took place at 4.39pm local time (9.39am AEDT).
"There is no other threats involved. The scene is now safe," Chief Thompson said.
However, multiple news outlets on social media reported that Waukesha Police have since issued a "shelter in place" warning, with people in the affected area to wait for an all-clear alert.
The White House is monitoring the situation, according to an administration official.
Waukesha Mayor Shawn Reilly said it had been a "traumatic" event.
"We don't have all the details, we can't provide details at this point," he said.
A witness, Milwaukee Journal Sentinel intern Kaylee Staral, told CNN the car ploughed through the crowd, leaving up to 30 people on the ground.
"There were a lot of families with small children there," Ms Staral said.
"It hit a lot of people. After the SUV left there were multiple people on the ground.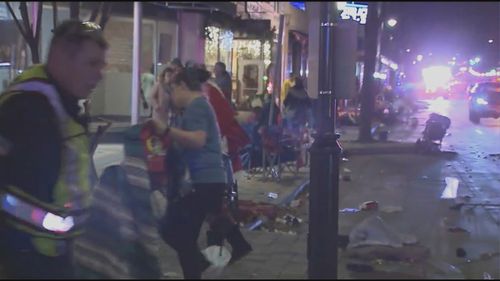 "I don't believe the driver said anything, there was a lot of screaming."
Ms Staral said she had seen some people injured in front of her.
"Right in front of me in the little spot where I was sitting, probably four people were down – so there were a lot of people that ran to go check on them," she said.
"I believe that the four people in front of me were still breathing but they were down, they were not moving."
Video and photos from the scene show multiple families lining the street, as bands and dancers moved down the road ahead of slow-moving classic cars.
Waukesha Police Department said on Facebook: "Please avoid the downtown area for the time being."
Source: 9News
5.9k Share this