5.9k Share this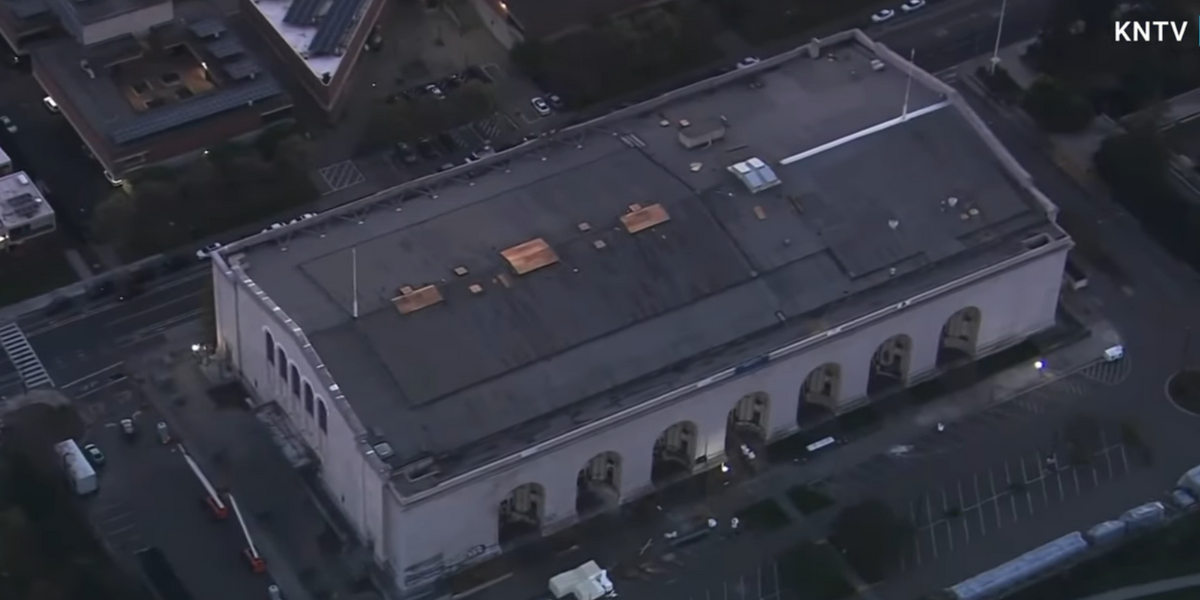 The discovery of a mummified body inside the walls of a historic convention center in Oakland, California, this week has shocked the local community and ignited speculation as to how the individual met such a strange fate.
"Any theory is possible," Alameda County sheriff's office Lieutenant Ray Kelly told NBC News on Wednesday. "It could be anything from someone who got in behind the wall and became trapped and died to someone put the person there. God only knows."
The sheriff's office reported that the body was found in a cavity roughly 15 inches wide and 12 inches high on the west side of the old Henry J. Kaiser Convention Center, nearby the building's concert hall.
The Kaiser Convention Center — named after renowned industrialist Kaiser Permanente — first opened in 1914 but closed down just over 90 years later. Then in 2015, the Oakland City Council approved a redevelopment project to turn the site into a mixed-use commercial and performing arts space. Construction crews have been working on the remodel since 2020.
It was one of those construction crews that made the grim discovery while working on the facility. A crew member apparently found the body while plowing through some drywall. It was located behind the wall and between two concrete pillars.
"We found remains best described as mummified," Kelly told reporters. "The conditions in the walls were such that the body was preserved in good conditions."
Authorities said they are now attempting to obtain fingerprints to determine the identity of the person and learn more about how the body ended up there. At this time, they believe the person is a male who died a long time ago, allowing the remains time to sink down into a small space.
An initial examination of the body reportedly didn't turn up any clues.
Lt. Frederick Shavies of the Oakland Police Department noted "there were no obvious signs of trauma observed" and "there were no cracks or fractures in any of the bones."
Additionally, the individual's hands and feet were not bound and clothes were found near the body.
"I think this was a tragic case where someone lost their life, some family lost a loved one," Shavies said in summary.
[embedded content] Mummified Body Found In Wall Of Historic Oakland Convention Center www.youtube.com
Source: TheBlaze
5.9k Share this