Nashville Shooter Possibly Targeted Pastor's Daughter After 'Private counseling sessions' With Him: Report
Share this @internewscast.com
The former pastor at a Nashville Christian school, where three people were killed Monday, says the shooter was having counseling sessions with the father of one of the victims.
According to Inside Edition, Former Covenant School Pastor Jim Bachmann said that 28-year-old shooter, Audrey Hale, appeared to be searching for Chad Scruggs, who had been reportedly providing private counseling sessions to Hale before the incident.
"What I'm hearing, he was providing counseling for [Hale] and something didn't sit right with [Hale]," Bachman said. "If [Hale] found Chad and tried to kill him, I don't know if [Hale would] have left his daughter alone."
As CrimeOnline previously reported, police said that Hale brought three guns and "significant ammunition" into the school after breaking into a side door at around 10:13 a.m. Monday morning.
Officers with the Metropolitan Nashville Police Department responded within 14 minutes of a 911 call and killed Hale on the second floor of the school after Hale "engaged" with them.
Police said Hale shot and killed three children and three adults. The other victims have been identified as:
Hallie Scruggs, 9
William Kinney, 9
Evelyn Dieckhaus, 9
Cynthia Peak, 61
Mike Hill, 61
Dr. Katherine Koonce, 60
Bachmann told Inside Edition that he remembers the shooter from 20 years ago when Hale attended the school. He described Hale as a normal, happy child who "liked to play kickball with the boys."
Hale attended the school in 2005 and 2006, according to former headmaster Bill Campbell, who told NBC he remembers Hale as a third and fourth grader. He said his collected annual does not show Hale at the school as a fifth grader.
The school has about 200 students in grades pre-K through 6.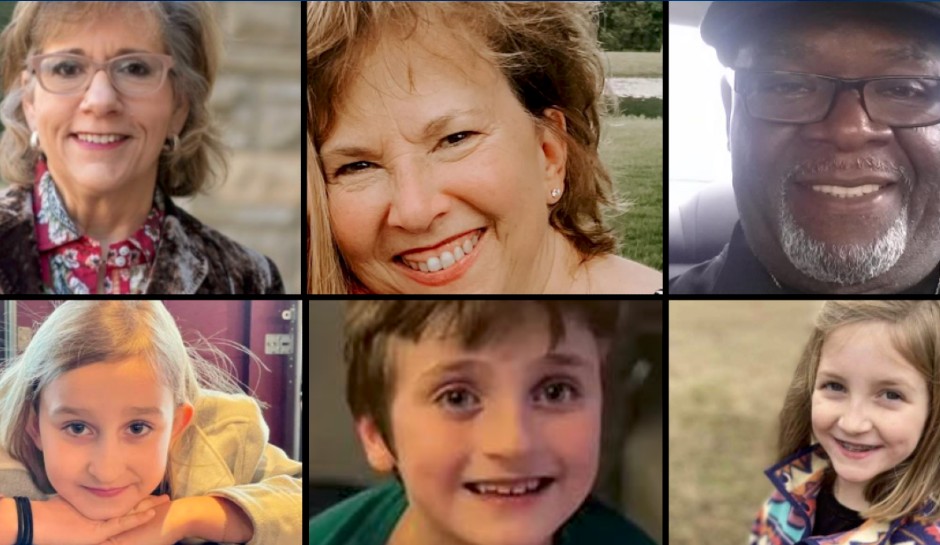 A video released by police shows Hale driving into the school parking lot, then blasting open a side door before roaming abandoned hallways and entering an unlocked office and other doors.
Metro police identified the two officers who opened fire as four-year veteran Rex Englebert and nine-year veteran Michael Collazo.
"They heard shots coming from the second level. They immediately went to the gunfire. When the officers got to the second level, they saw a shooter, a female, who was firing. The officers engaged her. She was fatally shot by responding police officers," Nashville police spokesperson Don Aaron said.
"The police department response was swift."
Check back for updates.
Join Nancy Grace for her new online video series designed to help you protect what you love most — your children.
[Feature Photo: Chad and Hallie Scruggs/Facebook]
Share this @internewscast.com