Share this @internewscast.com
Jacqui Lambie is the third senator to accuse Prime Minister Scott Morrison of being a "bully" this week.
The Tasmanian senator was speaking on Today this morning after Liberal Senator Concetta Fierravanti-Wells claimed that Mr Morrison was a "bully" and "autocrat" in Parliament earlier this week.
"I have no doubt he is a bully," Senator Lambie said, adding that the Prime Minister had threatened her with a jail term over a secret deal on refugees.
A day after Ms Fierravanti-Wells unleashed a furious tirade against the prime minister, Pauline Hanson "absolutely backed up" her claims.
Veteran Senator Fierravanti-Wells has been in Parliament since 2005 but was dumped from the two winnable spots on the Coalition's NSW Senate ticket last weekend, in an outcome she described as "dodgy".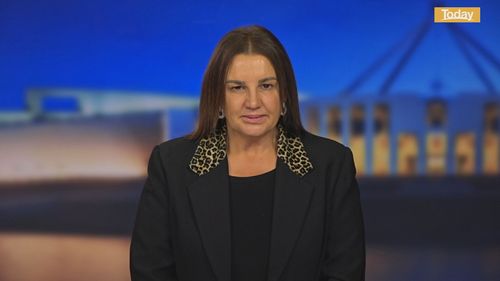 Senator Lambie said Ms Fierravanti-Wells was a "top performer" who should have retained her place on the party ticket.
"I don't care if you have personal differences – if they are the best person for the job then you should put them in the job," Ms Lambie said.
"Scott Morrison got everything he deserved. Good on her, I imagine she's been seething for a long, long time. Good on her."
Mr Morrison yesterday downplayed the accusations when speaking on Today.
"I understand she's disappointed about that," Mr Morrison said.
"When people are disappointed, they say things."
Source: 9News
Share this @internewscast.com