NRA Seeks Rehearing On Florida Gun Law That Prevents Sales To People Under Age 21
Share this @internewscast.com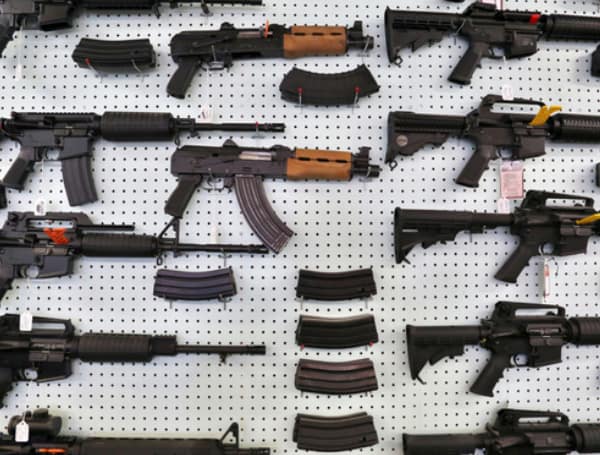 The National Rifle Association on Thursday asked the full 11th U.S. Circuit Court of Appeals to hear arguments in a challenge to a 2018 Florida law that prevents sales of rifles and other long guns to people under age 21.
A three-judge panel of the Atlanta-based appeals court this month upheld the law, which passed in the aftermath of the 2018 mass shooting at Parkland's Marjory Stoneman Douglas High School.
Federal law already prohibited the sale of handguns to people under 21. The three-judge panel ruled that the law was consistent with gun restrictions dating to the Reconstruction era.
In the news: "Constitutional Carry" Gun Law Change Heading To Florida Gov. DeSantis
The NRA contends the law violates the Second Amendment and said in a 25-page motion Thursday that the panel ruling was "contrary" to precedents from the U.S. Supreme Court and the appeals court.
"It devoted its entire historical analysis to Reconstruction Era sources, giving those sources far more weight than they can rightly bear to uphold a law that has no historical support from the Founding Era," the motion said. "These Reconstruction Era laws are not, as a matter of law, sufficient to contradict the undisputed and dispositive evidence that a broad prohibition on all forms of firearm purchase by young adults was unknown during the Founding Era."
The motion also said that "denying hundreds of thousands of law-abiding, responsible citizens a fundamental right raises a question of exceptional importance warranting" a hearing by the full appeals court.
Android Users, Click To Download The Free Press App And Never Miss A Story. Follow Us On Facebook and Twitter . Signup for our free newsletter . We can't do this without your help; visit our GiveSendGo page and donate any dollar amount; every penny helps.
Share this @internewscast.com