Share this @internewscast.com
New South Wales has recorded 141 new local
COVID-19
cases today, bringing community infections to over 2000 since the start of the Delta outbreak.
Of these cases, at least 38 individuals who were infectious in the community.
There have also been two further deaths, including a woman in her 30s.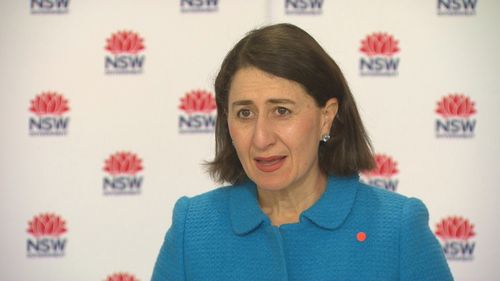 "Millions and millions of people across our state are doing the right thing, and it just broke my heart that people had such a disregard for their fellow citizens," she said.
"We don't want a setback, and yesterday could have been a set back. Time will tell."
Despite case numbers continuing to rise in the past week, Ms Berejiklian has insisted that tougher lockdown restrictions implemented last weekend were working, saying that without them cases would be "through the roof".
"The fact that we prevented hundreds of thousands of people mixing with each other, leaving home, mixing at workplaces, has seen us manage to stabilise the rate of the spread," she said.
"With our relatively low vaccination rates we have still been able to limit the number of cases and for that, all of us need to look upon this as a positive sign.
"We've managed to keep the disease at bay."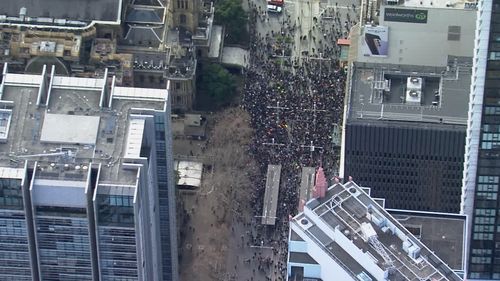 Today's daily cases mark a slight decrease from yesterday's record 163 cases – the largest daily figure since the start of the Delta outbreak.
However, there remains a large number of people still going out in the community with the virus.
Of today's 141 cases, 38 were infectious in the community, 24 were in isolation for only part of their infectious period and the isolation status of another 14 cases is still under investigation.
Additionally, 54 of today's cases are not linked to known outbreaks or clusters.
The results come amid a massive surge in testing, with a record-breaking 102,233 test results received.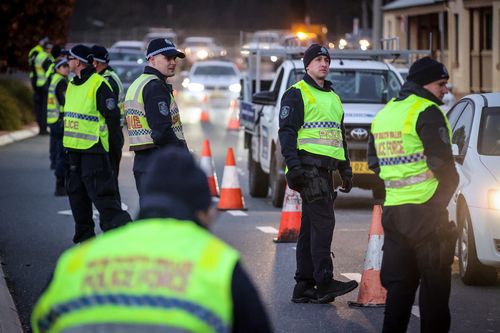 The majority of cases are still being detected in the five hotspot Local Goverment Areas in Sydney's south-west.
NSW Health's Dr Jeremy McAnulty provided a break-down of today's cases by LGA: 34 in Fairfield, 30 in Canterbury-Bankstown, 24 in Cumberland, 19 in Blacktown and 12 in LIverpool.
However, he also cautioned that cases were continuing to pop up all over Sydney.
Health authorities are also concerned about positive sewage detections in regional communities in recent days, with traces of the virus being detected in Goulburn, Moss Vale, Coffs Harbour and Byron Bay.
There have also been two further deaths today, bringing the total deaths associated with the current Delta outbreak to eight.
One was a woman in her 30s with no pre-existing health conditions, prompting a warning from the premier to young people.
The second was a woman in her 70s from south-western Sydney, who passed away at Campbelltown Hospital.
"If anybody thinks this is a disease just affecting older people, please think again," NSW Premier Gladys Berejiklian said.
The number of young people seriously ill with COVID-19 in NSW hospitals is also on the rise.
Of the 141 people currently in hospital with the virus, 60 – or close to half – are under the age of 55.
A teenager and seven people aged in their 20s are among the 43 critically ill patients being treated in Intensive Care.
Source: 9News
Share this @internewscast.com