Share this @internewscast.com
There are warnings of disruptions for
New South Wales
hospital patients today as thousands of nurses hold a 24-hour strike.
Members of the NSW Nurses and Midwives' Association (NSWNMA) from 170 hospitals rally at Macquarie Street in central Sydney and in regional cities for the second time in seven weeks.
The 24-hour state-wide strike began at 7am today for most nurses and midwives taking part, with some occurring for shorter periods.
Nurses are demanding a 4.75 per cent pay rise and improved working conditions.
NSWNMA General Secretary, Brett Holmes, said nurses and midwives were demanding the NSW government address the growing patient safety concerns being raised by frontline health staff.
"Our members are increasingly frustrated at the government's inaction to address the serious issues they are raising shift after shift, but seemingly falling on deaf ears," said Mr Holmes.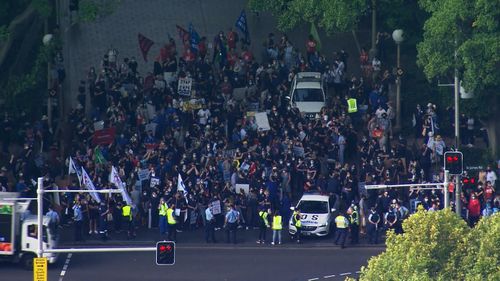 He said the NSWNMA has had no offer from the government since meeting with Premier Dominic Perrottet on February 21.
During today's strike, the NSWNMA said life-preserving services will be maintained in all public hospitals and health services.
It also said members in flood affected areas will be focusing efforts on their local crises, where they are needed.
Source: 9News
Share this @internewscast.com