5.9k Share this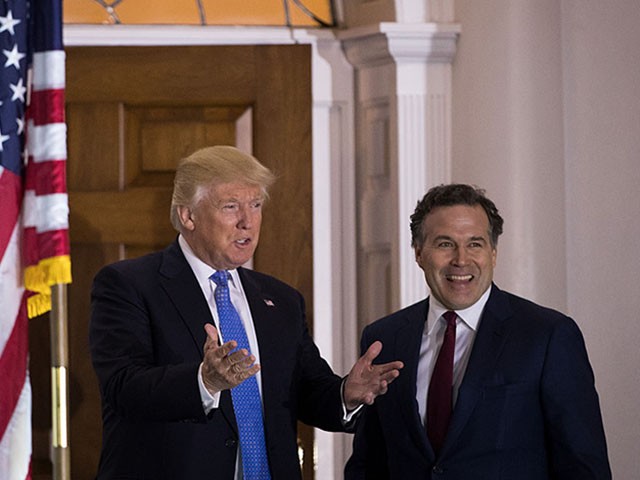 Republican David McCormick, who is vying to be Pennsylvania's next senator, released an ad on Monday showcasing former President Donald Trump praising the veteran for his service to the country.
The ad contains audio of Trump praising McCormick, telling him he "served our country well in so many ways."
"Dave, I want to congratulate you. You've served our country well in so many different ways," Trump, who has endorsed McCormick's challenger, celebrity doctor Mehmet Oz, says in the audio featured in the ad.
"You know why he said that?" McCormick, who served in the 82nd Airborne, asks. "Because it's true. I've risked my life for America and I'd do it again in a heartbeat. I came home and helped created hundreds of Pennsylvania jobs. I'm a pro-life, pro-gun, America First conservative and damn proud of it."
WATCH:
The ad comes on the heels of Trump criticizing McCormick during a Greensburg, Pennsylvania, rally on Friday night, deeming him a "liberal Wall Street Republican" who "may be a nice guy, but he's not MAGA."
McCormick, however, told Breitbart News Saturday that he has no hard feelings against Trump after the criticism, as he recognized that the president is simply doubling down in an effort to boost Oz.
"I understand that's the way it goes," he said, before listing the issues Pennsylvanians have with Oz.
"He's pro-abortion, he's anti-gun, he's pro-Obamacare, he's pro-transgender transitions for kids. He's anti-fracking. … And then when he announced he was running for Senate, he has flip-flopped on every one of those positions, and it's for that reason that he's not getting momentum in the polls despite, you know, the very important Trump endorsement," McCormick said.
"And on all the issues I speak about, I can speak with enthusiasm and understanding because that's what I really believe. And so in terms of hard feelings, no," he said regarding Trump's critiques.
LISTEN:
5.9k Share this