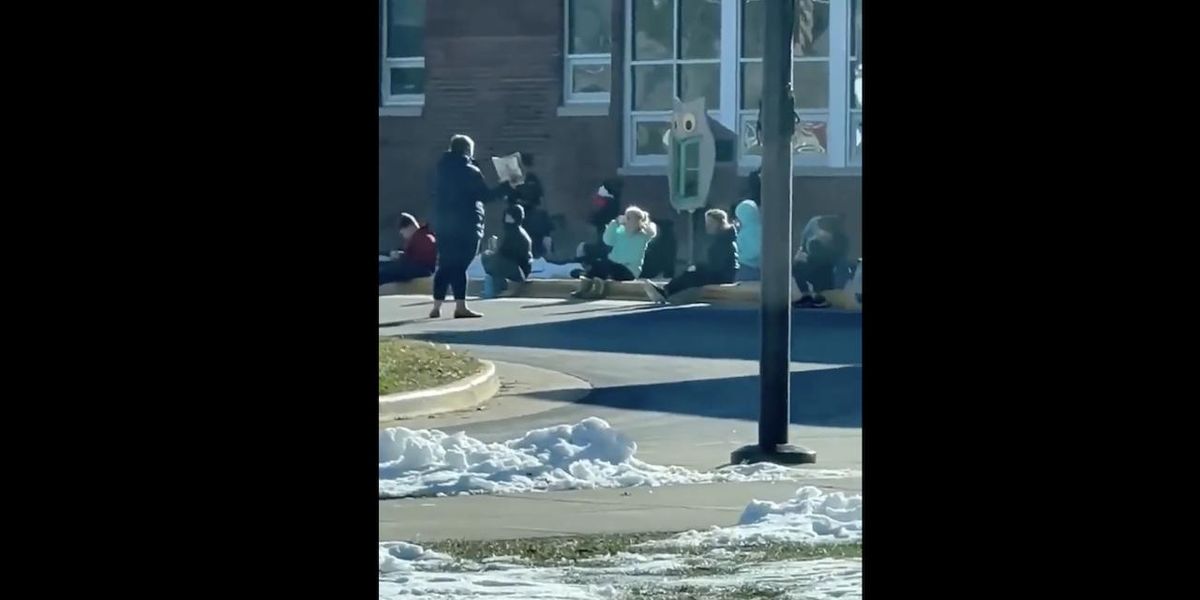 A Virginia parent group is angry that elementary school students were spotted sitting on the ground in below-freezing temperatures Tuesday while a teacher read to them, WUSA-TV reported.
What are the details?
The Fairfax County Parents Association tweet said "young children are having story time on the cold concrete" outside Waynewood Elementary School in Alexandria and included a photo. WUSA said temperatures in Fairfax County were below freezing Tuesday.
"This is the result of poor leadership and confusing guidance to teachers," the tweet continued. "Get these little ones inside!" A second tweet from the group included video of the students sitting outside.
How did folks react to the tweets?
A number of commenters were aghast at the sight of children sitting on the ground in sub-freezing temperatures:
"If you forced your own child to sit outside to eat lunch, let's say as a punishment for bad table manners or something, and a neighbor saw it, I bet $100 you'd be getting a visit from child protection services… and you'd likely end up in court at risk of losing your children," one commenter reacted.
"We treat animals better than this," another user declared.
"Parents have got to do something. That's cruel. I could not send a child there. I hope whoever made this decision loses their job," another commenter said. "Just outright cruel to put children out there."
But not everybody saw it as a negative — and one commenter shot back at the parents' association: "Shame on you for posting this amateur video without all the facts and exposing children to the Internet without parental permission. Shame on the woman who took this video. We support our teachers at Waynewood. Crazy…but we also support a few minutes of fresh air when needed."
Others who supported the idea of students being outside even in freezing temperatures, such as during recess, were countered by those who said students typically are moving and running around and not sitting on the ground.
What did the school district have to say?
Fairfax County Public Schools defended what was seen in the video as a "snack and mask break," WUSA reported.
"This morning on Twitter, an anonymous parent group posted a video that was taken outside of Waynewood Elementary School in Alexandria," the school district said in a statement to the station. "In the video, a group of third-grade students are taking a snack and mask break in front of the school."
The district added to WUSA that the students were outside for less than seven minutes and that the weather conditions were monitored. In addition, the district told the station the teacher was reading to the students to keep them entertained.
Source: TheBlaze