Share this @internewscast.com
Genomic sequencing is underway to determine whether it is the
Omicron variant
, which has been classified as a "variant of concern" by the World Health Organisation (WHO).
"We don't have the genomic sequencing of that case yet but that would be undertaken in the coming days," Northern Territory Health Minister Natasha Fyles said, adding the person is in Howard Springs quarantine facility and poses a "low risk" to the community.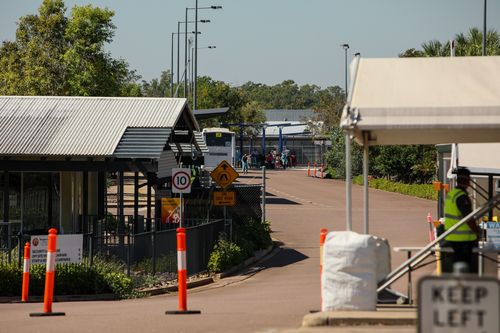 The case is one of two in the Territory in the past 24 hours, with the other a man in his 50s from Katharine.
He is a household contact of previous cases.
Ms Fyles said fully vaccinated residents in Katherine will move from a lockdown into a lockout, with a mask mandate in place until at least December 7.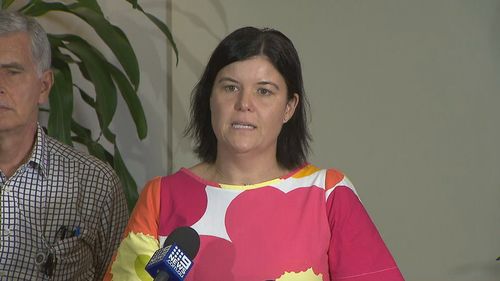 "Katherine will be lifting, as of a midday today, to a lockout as opposed to a lockdown," she said.
"Anyone who is fully vaccinated in the Katherine region is now free to go about their daily business. They will need to wear a mask and we do encourage of course you do check-in as you go out and about."
Fully vaccinated residents are free to travel to Darwin and go to other high-vaccinated areas within the territory, but they will have to fill out an application.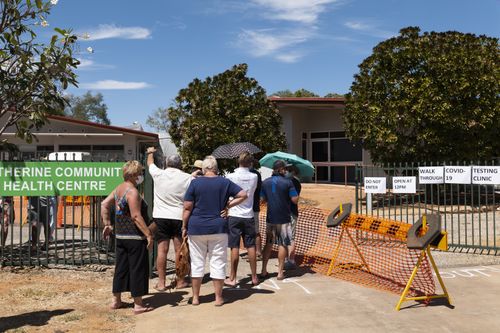 The unvaccinated will remain in lockdown.
Binjari, near Katherine, will remain in hard lockdown with further testing to be completed on Monday.
Ms Fyles said a 27-year-old man who absconded from Howard Springs during a "significant storm" yesterday afternoon was caught around 10pm last night.
He has tested negative to COVID-19.
"I'm extremely disappointed in the incident that took place," Ms Fyles said.
"The man absconded on day 13 of his quarantine period, so he was extremely low risk, but nonetheless that is not acceptable and police are fully investigating the matter."
New COVID-19 cases in Queensland, South Australia
Queensland has recorded one new locally acquired COVID-19 case in the last 24 hours. It is one of six active cases.
The Sunshine State has also hit a major vaccine milestone, with 70 per cent of citizens now double-dosed.
South Australia has recorded three new COVID-19 cases, which marks an increase from yesterday's two.
80 per cent of citizens are now double vaccinated.
Cases drop in Victoria and NSW
The five people who died in Victoria were aged in their 50s, 70s and 80s.
The cases mark a decrease from yesterday's caseload of 1362 new virus cases and seven deaths.
There are 308 COVID-19 patients in hospital, 46 of those are in ICU, and 90 per cent of people aged 16 and over are now double vaccinated.
NSW recorded 235 new cases, a slight drop from the 261 recorded yesterday.
There are 174 COVID-19 patients in hospital, 26 of those are in ICU.
The vaccination rate continues to climb with 92.3 per cent of residents now fully vaccinated against the virus.
The ACT has recorded seven new cases, with six virus patients in hospital. Five of those are in ICU and four are on a ventilator.
The territory continues to lead the way for vaccinations. To date, 97.6 per cent of residents aged 12 and over are fully vaccinated.
Source: 9News
Share this @internewscast.com