3.9k Share this
Scott Morrison has been holding a media conference in Cairns, Queensland, facing a barrage of questions over the cost of living and a possible interest rate rise next week.
The prime minister said his government had made changes that would bring real relief to Australians including cutting the fuel excise, cash handouts to those on low incomes and income tax adjustments.
"Firstly, to cut petrol tax in half and that is providing real relief at the browser every day, every week right now," he said.
"Secondly yesterday, $250 going out to those on fixed income support payments, pensioners and others in those situations to help them deal with these rising costs of living.
"We know those costs of living increases are real and we are taking action right now, providing real relief right now, because we have been able to have a strong economic plan that put us in a position to do that in this year's budget."
However, Mr Morrison was challenged on the fact that all of the measures he mentioned were temporary.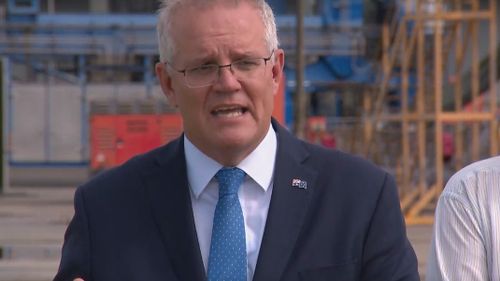 "You don't just spend money forever," he said.
"What you do do is you make wise investments, you make strategic interventions to ensure you can limit the impact of things that are well beyond your control.
"Now, those things won't go on forever, but the fundamentals of our economic management – investing in skills, investing in infrastructure and the facilities like we see here in Cairns, investing in keeping taxes low – because in the next term we've already legislated this, between 45,000 and 200,000 a year, you will not pay more than 30 cents in the dollar as your marginal rate of income tax."
Source: 9News
3.9k Share this