5.9k Share this
Western Australia Police have called off a marine and sea-based search for missing four-year-old Cleo Smith as fears grow that she was snatched and efforts instead turn to focus on nearby coastal shacks.
Cleo was last seen at 1.30am on Saturday in a tent she was sleeping in with her parents at the Blowholes campsite in Macleod, north of Carnarvon.
Almost 70 hours has passed since Cleo was seen, with police holding "grave concerns" for the missing toddler.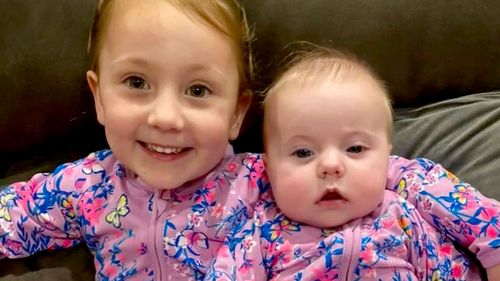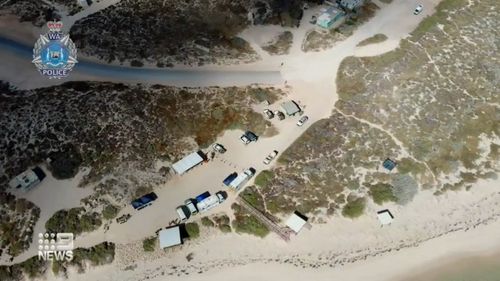 Police Inspector Jon Munday said authorities were "throwing everything" at the search.
"We will continue until we can provide some answers into what has happened to Cleo," he said.
Police are "not ruling anything in or out", but say they are comfortable in assuming she will not be found in the ocean.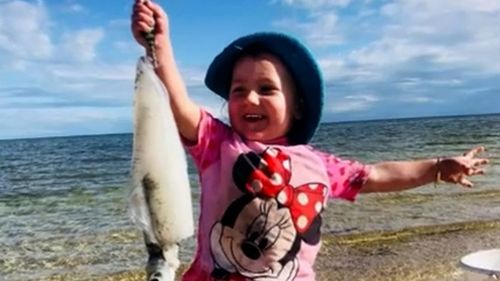 "In that marine environment we haven't found any sign of Cleo," Inspector Munday said.
"We're comfortable that they (the police) have done the best they can."
All cars and caravans in the area are being searched, while police focus their attention on potential movement at coastal shacks close to where Cleo disappeared.
WA Police Commissioner Chris Dawson described it as "a very unusual situation where we don't know where Cleo is".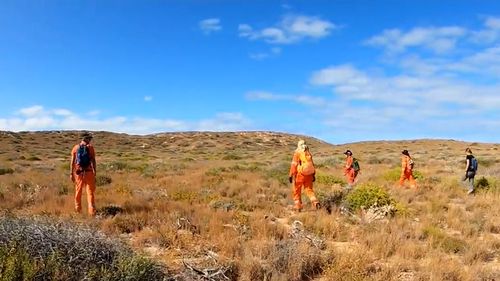 "We're keeping all avenues open," Commissioner Dawson said, adding that specialist police have been called upon, including forensic trained investigators from the homicide and major crimes division.
"We're conducting an extensive search of the area."
Commissioner Dawson added that police are working closely with the family and the immediate community in and around the blowholes and the broader area around Carnarvon.
"Look, it's a very tough environment there.
"We feel very desperately for the family and this very unusual situation where we don't know where Cleo is."
Helicopters, along with police and ADF drones, have also been deployed to facilitate the search efforts.
Authorities have been patrolling the highway near the Blowholes campsite in Macleod.
Social media messages have been issued and direct contact has been made with tourists and locals as part of the search.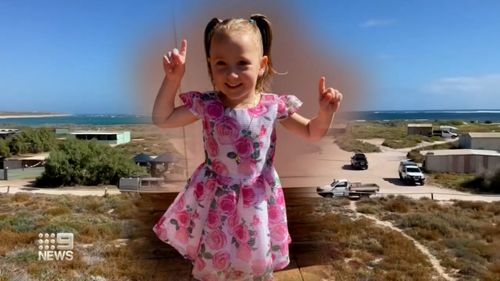 Cleo was last seen wearing a pink/purple one-piece sleepsuit with a blue and yellow pattern.
Her mum, Ellie, said the little girl was in their shared tent at 1.30am on Saturday morning.
When the family woke at 6.30am she was gone, with reports her sleeping bag was also nowhere to be found.
The mum posted an update on Facebook at 1.45am on Sunday, pleading for help to find her daughter.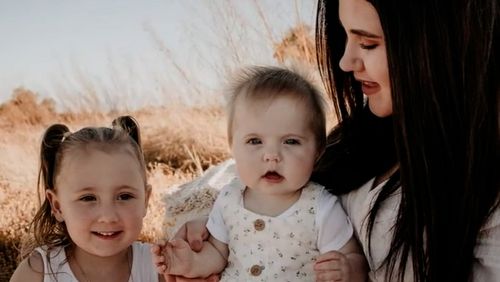 "If you hear or see anything at all please call the police!" she posted.
Police remain tight-lipped about parts of the investigation.
"It's been reported a sleeping bag is missing. Other than that I really am not at liberty to divulge what else we believe may be missing," Inspector Munday said.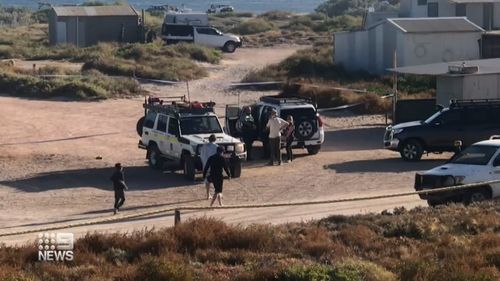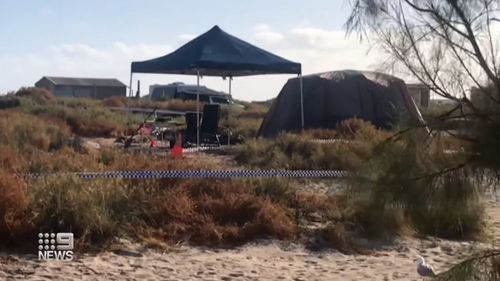 "We're just trying to paint a picture of who was around here during the window of opportunity," Inspector Munday said.
Carnarvon Shire president Eddie Smith yesterday said it was "a terrible feeling" but he implored "everyone to remain positive".
The family, who are from Carnarvon, are familiar with the area, often go there to camp.
Anyone with information is asked to call police immediately on 131 444. Callers are asked to provide the reference number CAD 781784.
Source: 9News
5.9k Share this