Share this @internewscast.com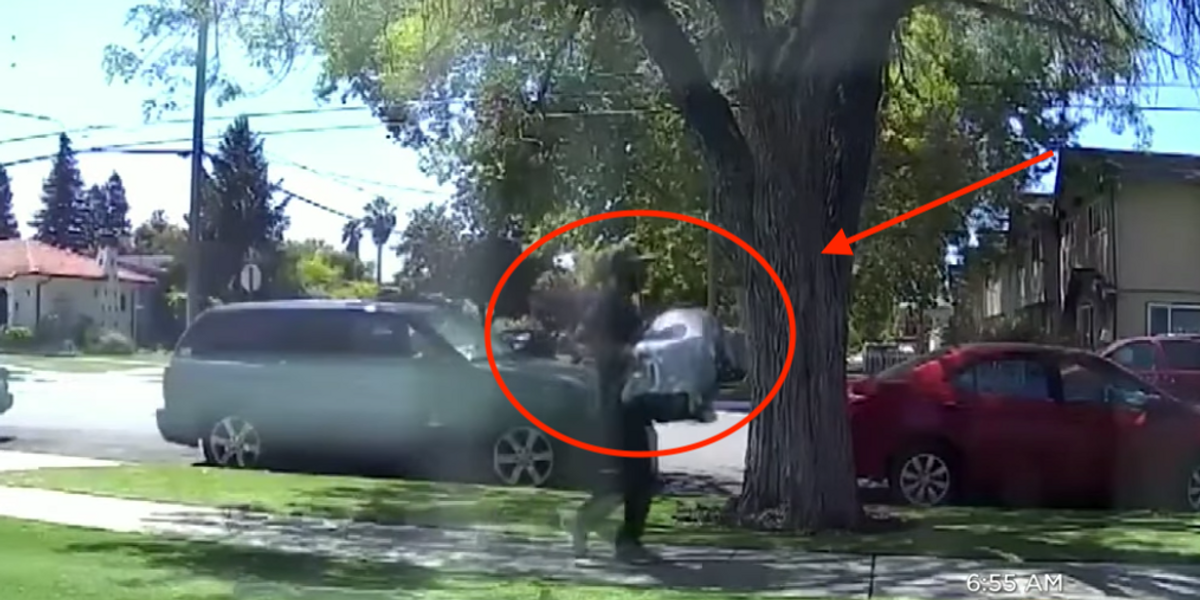 Police in San Jose, California, have located a 3-month-old baby who was inexplicably kidnapped from home while his grandmother unloaded groceries.
In an update post on Twitter Tuesday morning, the San Jose Police Department informed the public that "Baby Brandon" had been located and one suspected kidnapper had been taken into custody.
Police added that Brandon Cuellar was found alive and apparently well, but said he would be taken to the hospital as a precaution.
The news was a welcome development in a shocking incident that had captured the nation's attention for almost 24 hours. It also provided a sigh of relief to Cuellar's family, who undoubtedly feared the worst after the infant was taken from his San Jose home Monday afternoon following a trip to the grocery store with his grandmother.
According to KPIX-TV, police have taken three persons of interest into custody in total — including a woman who had been with the child's grandmother at the grocery store shortly before he was abducted by an unknown man.
"This was a person who was with the grandmother yesterday when they went shopping, she was present at the apartment complex when this happened," San Jose police spokesman Sgt. Christian Camarillo told reporters. "There has been some inconsistencies with what she has told us. Obviously, drawing our attention to what she knows about this."
Camarillo did not disclose any further details about the woman, but called the abduction "something planned [and] premeditated."
Police said a man who was not known by Cuellar's family walked into the San Jose home at roughly 1 p.m. Monday and casually exited with the infant in a baby carrier. The grandmother had allegedly gone back outside to retrieve more groceries, and when she returned, the baby was gone.
Authorities also uploaded photos and a video of the incident to Twitter and identified the suspect as a Hispanic male wearing black pants and a dark blue shirt.
In the video, reportedly captured by a neighbor's security camera, the suspect can be seen leisurely strolling down the sidewalk with the baby in tow.
According to investigators, Cuellar was being watched by his grandmother while his mother was away at work. The baby's father is currently in prison, and police plan to speak with him soon.
While speaking to reporters on Tuesday, Camarillo did not confirm whether or not the kidnapping may be related to a family dispute.
An investigation remains ongoing. Here's more on how the incident unfolded.
[embedded content] Kidnapping: FBI Team, San Jose Police Search For Kidnapped Infant Brandon Alexis Cuellar www.youtube.com
Source: TheBlaze
Share this @internewscast.com