Share this @internewscast.com
The Prime Minister says authorities and the community "have to make sure this lockdown is effective" as Sydney begins another four weeks of stay at home orders.
"I can't guarantee there won't be more lockdowns," Scott Morrison told Today.
"The Delta variant is the one that is most punishing here. The lesson of the last six weeks or so is that, under the Delta strain, going quickly and early is the new mode of operation."
But he says higher vaccination rates won't stop lockdowns.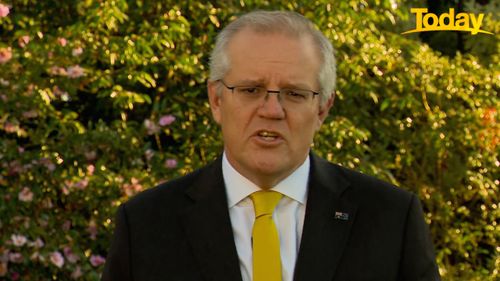 "I mean, it can certainly help. And that's why I think the boosting of the AstraZeneca vaccine, the new advice from the immunisation advisory body is very important. It's a strong vaccine. It's an effective vaccine. It's the most recognised COVID-19 vaccine in the world and it saved millions of lives. And it can do the same here in NSW and across the country.
"So lifting those AstraZeneca vaccine rates in NSW will be incredibly helpful.(Vaccines) will certainly help the efforts with the lockdown. But on its own it won't stop the lockdown."
Source: 9News
Share this @internewscast.com