Share this @internewscast.com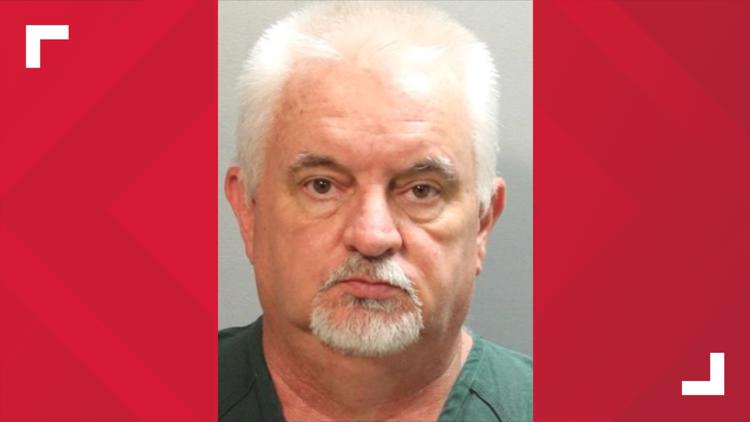 The Jacksonville Sheriff's Office said Gregory Norton met one of his accusers while leading a church youth group. He previously worked at a children's hospital.
JACKSONVILLE, Fla. — The video attached to this story is from a previous, related report.
Gregory Norton, 58, was arrested Saturday after police say he was accused of sexual battery by two people, who were both minors when the assaults allegedly occurred. A newly-released arrest report shows Norton was working at Wolfson's Children's Hospital during the time the abuse began, and his behavior was reported several times — culminating in his resignation. 
According to a press release from the Jacksonville Sheriff's Office Tuesday, he met one of the accusers while he was working as a leader for a local church youth group. It was not disclosed what church he worked with or if he is currently working there. 
Arrest reports for Norton do not specify which of the two victims he met at the church.
Police say Norton began abusing one of the victims when Norton was 38, twenty years ago, and incidents took place at multiple properties that he owned. He was arrested on six charges of sexual battery in that case. 
Second victim identified
The report for the second victim says police became aware of the alleged assault after finding a tip from the Florida Department of Children and Families abuse hotline that was left in 2018. The tip was not passed on to any other agency at the time due to it "not meeting statutory guidelines." 
Police were able to track down the person who reported the tip. The details of the accusations are redacted from the arrest report, but information provided by this person led to two additional counts of sexual battery. 
Norton is being held on a bold of $4,000,024. 
Red flags raised
During the investigation, Norton told police about a complaint that was filed against him when he was working at Wolfson's, according to the arrest report. The complaint was filed on July 5, 2007, and included that Norton "was observed in a patient's room at approximately 11 p.m." The next sentence is redacted; but whatever happened "is considered to be inappropriate and unprofessional behavior." The 2007 complainant marked that a similar incident had happened before, in September 2003 (the same year the sexual abuse allegations began). 
Police interviewed Norton's co-workers during their investigation and discovered that he had been investigated by the hospital multiple times — the previous incident in 2003, the incident in 2007, and a final time in 2008. 
The 2003 complaint also involved Norton visiting a patient after hours. This investigation went as far as a hospital "judge," who decided the complaint was unfounded. He was temporarily suspended from caring for child patients but was caught doing it again several times afterward (including the 2007 incident). 
One former co-worker told police that Norton often stayed three or four hours after his shift to visit patients.
In 2008, a formal complaint was issued after Norton was again seen in the room of a juvenile patient, police said.
"(A nurse) observed Norton in an off-duty capacity in the room of a juvenile patient. The nurse advised they both appeared surprised when they were caught. The behavior was described as inappropriate," the arrest warrant said. The interviewee who gave this statement did not remember the specifics of the behavior, because she had heard about it second-hand.
"The complaint was going to lead to his termination," according to the report. Norton resigned at this time.
In a statement, Executive Director of Corporate Communications at Baptist Health Cindy Hamilton wrote: 
"We are deeply committed to the safety of children and families, and our practices and policies reflect our unwavering commitment to their well-being. We are fully cooperating with the JSO's investigation of this individual, who has not been an employee since 2008. Our hearts go out to those impacted by these unacceptable actions."
Share this @internewscast.com