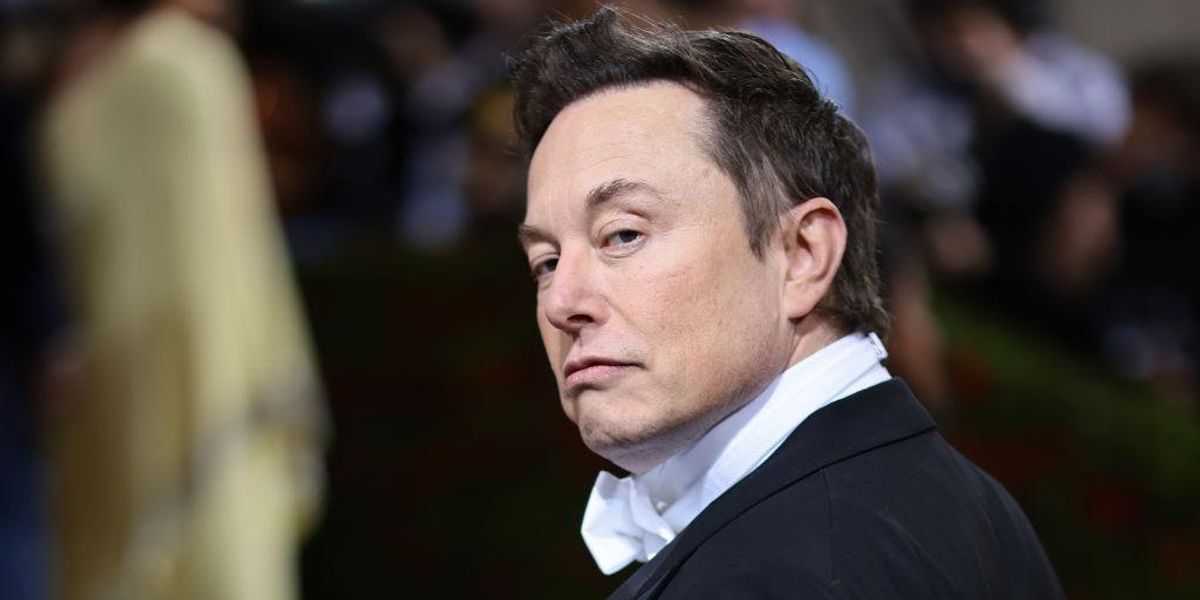 Elon Musk will temporarily take over as Twitter's CEO for a few months once his deal to buy the social media company for $44 billion is completed, according to CNBC.
Previous reports have indicated that Musk plans to replace current Twitter CEO Parag Agrawal, who has only managed the company for a few months, but it remains unclear whom Musk has in mind to replace him. Agrawal, the company's former chief technology officer, took over Twitter after Jack Dorsey stepped down as CEO in November. He has been criticized by conservatives and free speech advocates for comments he made in 2020 suggesting that Twitter should not be "bound by the First Amendment."
Musk is one of Twitter's most vocal critics. He has accused the company of failing to adhere to free speech principles, pledging that under his ownership the social media platform will make several improvements in terms of both user features and dedication to free speech as "the bedrock of a functioning democracy."
After the deal to take Twitter private was announced last month, Agrawal held a meeting with employees where he said the future of the company was uncertain, Reuters reported.
"Once the deal closes, we don't know which direction the platform will go," Agrawal reportedly said after someone asked if former U.S. President Donald Trump would be permitted to return to Twitter under Musk's leadership. Trump was permanently banned from Twitter for violating the platform's rules by asserting that the 2020 presidential election was stolen, which Twitter said incited violence at the Jan. 6, 2021, riot at the U.S. Capitol.
TechCrunch reported in April that if Agrawal is let go, he is set to receive a "significant compensation package" valued at $38.7 million.
Musk has floated several changes he intends to make once the deal to buy Twitter is completed. Reuters reported that when Musk approached banks to help fund his acquisition of Twitter, he reportedly said he would slash the salaries of executives and board members to make the company more profitable. He also tweeted that "Board salary will be $0 if my bid succeeds," which he said would save the company $3 million annually. It was unclear whether he was being serious, as Musk's tweets are often ironic or joking.
According to CNBC, in presentations to investors, Musk has said Twitter's earnings before interest, taxes, depreciation, and amoritization margin were too low and that the company has "too many engineers not doing enough." Musk also reportedly said he intends to make the company a "magnet for talent."
Source: TheBlaze