Share this @internewscast.com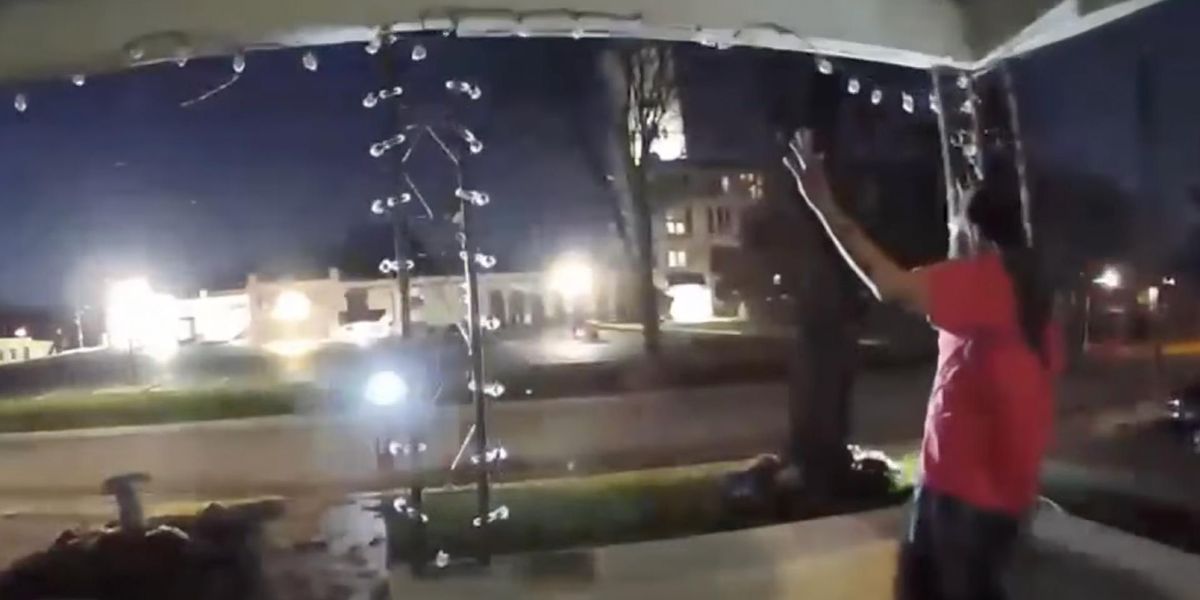 Home surveillance footage captured the moment Waukesha Christmas parade mass killing suspect Darrell Brooks approached an area home and asked its resident for help.
What are the details?
Video obtained by NBC News showed what appears to be the suspect approaching a Waukesha resident's home and telling him he was waiting on an Uber.
The video, captured on Sunday, showed the suspect pleading with the resident for help and asking if the resident could call Uber for him.
Resident Daniel Rider shared the footage, which showed Brooks, wearing just a T-shirt, knocking on Rider's front door.
Brooks can be heard saying, "Hey, I called an Uber and I'm supposed to be waiting for it over here, but I don't know when it's coming. Can you call it for me please? I'm homeless."
Rider told the outlet that he invited Brooks inside and provided him a jacket while making him a sandwich and allowing him to use his phone.
The homeowner said that he soon began to notice odd occurrences outside his home.
"All of a sudden, I look outside my street and I see a few cop cars drive by and I'm getting extra nervous," he recalled.
Rider's gut instinct soon kicked in, and he warily asked Brooks to leave.
Brooks complied, but soon came back and began pounding on Rider's front door, saying that he left his identification inside.
"Then the next thing you know, you see the cops with lights on him saying, 'Hands in the air, hands in the air!'" he recalled.
In the video, Brooks can be seen putting up his hands and saying, "Whoa, whoa, whoa" as officers approached.
In another part of the footage, Rider can be seen opening his door to speak with officers.
One of the responding officers then asked Rider, "Hey, do you know this guy?"
Rider responded, "Absolutely not."
Brooks is facing five counts of first-degree intentional homicide in connection with the attack, which left at least five people dead and 40 injured.
What else?
Rider's girlfriend, Katrina Reigh, told Fox News that Rider was "just trying to be a Good Samaritan."
"He said, if he had known what was going on down the block of course he never would have let him in or anything like that," Reigh said. "Just crazy."
She continued, "I guess I was just kind of worried for Daniel's safety. He was talking to the police so I couldn't get ahold of him at first. And I had been getting texts from my parents at that point telling me what had happened at the parade and I know we live so close. I thought, 'What are the chances that this is the guy?' But it was."
"He was very polite to Daniel," Reigh added, referring to Brooks. "I think Daniel said the hardest thing that he's realizing is, that guy had just killed however many people and he was so polite, and kind of calm."
[embedded content] Doorbell Camera Shows Waukesha Parade Suspect's Arrest Outside Home www.youtube.com
Source: TheBlaze
Share this @internewscast.com