Share this @internewscast.com
An external panel of experts has determined that four cases of a rare blood clotting condition following AstraZeneca vaccination are unlikely to be linked to the vaccine.
This includes a fatal case of thrombosis with thrombocytopenia syndrome (TTS) in a 54-year-old man from New South Wales who had received his first dose.
The Vaccine Safety Investigation Group of clinical experts and consumer representatives was commissioned by the TGA to investigate the cases and presented their conclusions yesterday.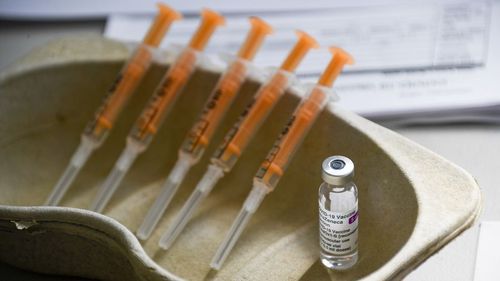 In the case of the 54-year-old, he died two months after receiving his first doses of AstraZeneca. The long delay in symptom onset was among the reasons the panel concluded his death was likely unrelated to the vaccine.
The other cases involved two men and a woman, all aged between 77 and 81 who had all received their second dose of the AstraZeneca vaccine.
They all had relatively mild symptoms and while they all experienced blood clots, they didn't have the PF4 antibodies that activate platelets commonly associated with TTS.
Two of the individuals had previously had blood clots and the third had an underlying condition commonly associated with clots.
The findings are significant because it means that Australia has continued to record zero cases of TTS following second-dose vaccinations.
In its weekly COVID-19 vaccine report, the TGA urged those who had received their first dose of the AstraZeneca to come forward for their second dose.
"Even in the UK, where cases (of TTS following second dose) have been recorded, the risk of TTS is extremely low (1.9 cases per million second doses)," the TGA report stated.
There have been a further six new cases of TTS this week – a confirmed case in a 74-year-old Victorian woman and five probable cases in patients from NSW, Victoria and Queensland, all aged in their 60s and 70s.
It brings the total number of cases of the rare blood clotting condition that have been linked to the AstraZeneca vaccine to 90 – 54 of which are confirmed and 36 probable – from a total of 6.3 million vaccine doses administered.
Source: 9News
Share this @internewscast.com