5.9k Share this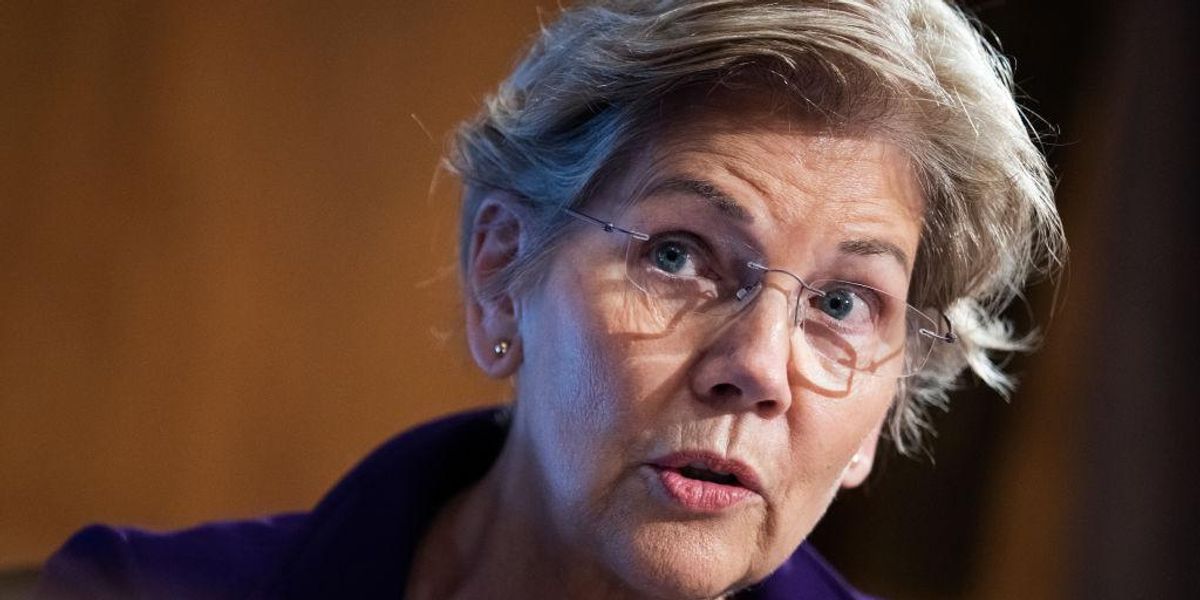 Billionaire business tycoon Elon Musk has reached a deal to buy Twitter, but Democratic Sen. Elizabeth Warren of Massachusetts has warned that the "deal is dangerous for our democracy."
Twitter announced in a press release on Monday that the company "has entered into a definitive agreement to be acquired by an entity wholly owned by Elon Musk, for $54.20 per share in cash in a transaction valued at approximately $44 billion. Upon completion of the transaction, Twitter will become a privately held company."
But Elizabeth Warren is sounding the alarm about the deal.
"This deal is dangerous for our democracy. Billionaires like Elon Musk play by a different set of rules than everyone else, accumulating power for their own gain. We need a wealth tax and strong rules to hold Big Tech accountable," Warren tweeted.
Various people responded to Warren's post, including BlazeTV host Dave Rubin of "The Rubin Report," who reacted by posting a line of clown emojis.
YouTuber Kevin Paffrath tweeted, "Me thinks Elizabeth Warren is dangerous for our democracy."
"You want to steal someone else's money and have the audacity to malign anyone who resists as being selfish themselves," Dana Loesch tweeted.
"YOU think it's unfair that Elon has so much money so YOU think that justifies YOU stealing his money. Absurd & greedy. Politicians like you need less power, not more," Liz Wheeler tweeted.
Back in December, Musk referred to Warren as "Senator Karen," after the lawmaker had tweeted about him, "Let's change the rigged tax code so The Person of the Year will actually pay taxes and stop freeloading off everyone else."
"You remind me of when I was a kid and my friend's angry Mom would just randomly yell at everyone for no reason," Musk tweeted. "Please don't call the manager on me, Senator Karen."
Musk tweeted in November, "Note, I do not take a cash salary or bonus from anywhere. I only have stock, thus the only way for me to pay taxes personally is to sell stock." In December Musk issued a tweet in which he said that he would "pay over $11 billion in taxes this year."
While some people have criticized Twitter for engaging in censorship, Musk seems poised to make free speech as a key principle of the platform.
"Free speech is the bedrock of a functioning democracy, and Twitter is the digital town square where matters vital to the future of humanity are debated," Musk said, according to Twitter's press release. "I also want to make Twitter better than ever by enhancing the product with new features, making the algorithms open source to increase trust, defeating the spam bots, and authenticating all humans. Twitter has tremendous potential – I look forward to working with the company and the community of users to unlock it."
Source: TheBlaze
5.9k Share this