5.9k Share this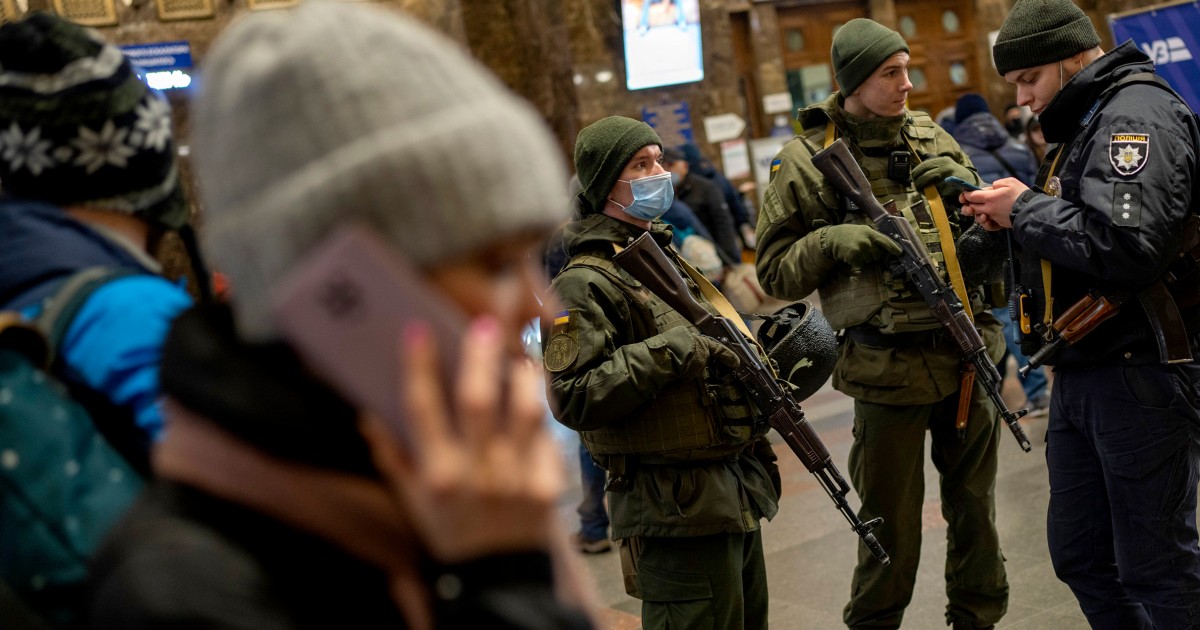 By around 9 a.m. local time (2 a.m. ET), NBC News' Erin McLauglin reported that Kyiv was quiet and that they had not heard any explosions for about two hours.
"There has been an element of disbelief up until this point that the Russians would go after the capital," McLaughlin said.
Dozens of Ukrainian soldiers have been killed in the midst of Russia's attack, an adviser to the Ukrainian president's office has said. Oleksiy Arestovych said Thursday that at least 40 soldiers had been killed in the hours since Russia launched its assault.
For months Russia has been amassing tens of thousands of troops on Ukraine's borders. Still, many Ukrainians had remained stoically calm in the face of warnings from the United States and its allies that Moscow was readying an attack. Ukrainian officials initially appeared to play down the warnings, but have been sounding more concerned in recent days as Russia recognized two breakaway republics as the country's east.
An emotional President Volodymyr Zelenskyy addressed the nation early Thursday, declaring martial law across the country. In a later video message, he urged Ukrainians, who had long braced for the prospect of an assault while never knowing precisely when it would come, to stay home and not panic.
His message was echoed by Ukraine's emergency service, asking civilians to remain calm.
"Pack your valuables, warm clothes and be ready to to act accordingly to the official orders," its message read.
In Kyiv, city officials announced that as a result of martial law, schools and kindergartens would be closed, while hospitals and the entire medical system in the capital would be working in "intensified mode."
Capital officials asked people who were not involved in the city's critical infrastructure to "stay home" and prepare to go to bomb shelters if sirens went off, with a reminder that shelters are marked on a map of the city.
Kyiv Mayor Vitali Klitschko, former professional boxer, said they continued to ensure "the functioning of the city."
Meanwhile, the State Department warned U.S. citizens in Ukraine to shelter in place in an alert sent Thursday morning, warning that "further Russian military action can occur at any time without warning."
Source: This post first appeared on NBC News
5.9k Share this