Share this @internewscast.com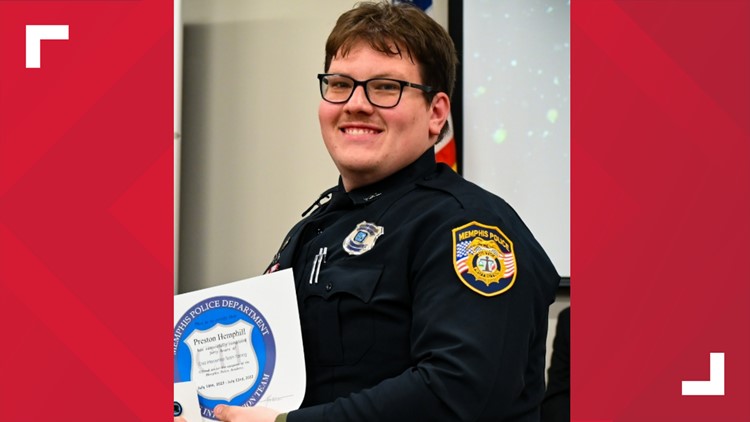 Memphis Police said Preston Hemphill, who was hired in 2018, was relieved of duty when MPD started their investigation into Nichols' death.
MEMPHIS, Tenn — A sixth Memphis Police officer involved in the arrest which led to the death of Tyre Nichols on Jan. 7 has been relieved of duty, a spokesperson for the department confirmed with ABC24 Monday.
According to Memphis Police, Officer Preston Hemphill has been relieved of duty during an ongoing investigation. Memphis Police told ABC24 Hemphill was relieved at the beginning of their internal investigation Jan. 8 into the circumstances which eventually led to Nichols' death.
We are working to find out why his name was just released Monday.
Hemphill was hired in 2018.
Memphis Police said additional information would be available on their social media platforms once it became available. 
Protesters had been calling for MPD and city officials to take additional action after the video of the 29-year-old's beating by five now-former Memphis Police officers was released on Friday. 
Attorney Lee Gerald, representing Hemphill, released the following statement:
"I can confirm that I represent Memphis Police Officer Preston Hemphill who was the third officer at the initial stop of Mr. Nichols. Video One is his bodycam footage. As per departmental regulations Officer Hemphill activated his bodycam. He was never present at the second scene. He is cooperating with officials in this investigation."
Hemphill was shown on video during MPD's initial confrontation with Nichols, pulling him from his car forcefully while hitting him on the ground with a Taser, later stating, "I hope they stomp his a**" after Nichols escaped.
Memphis police said two confrontations occurred between Nichols and officers. After he was arrested, Nichols complained of shortness of breath and was taken to a hospital in critical condition. He died three days later.
Relatives have accused the police of causing Nichols to have a heart attack and kidney failure. Authorities have only said that Nichols experienced a medical emergency.
According to civil rights attorney Ben Crump, who was hired by Nichols' family, an independent autopsy found that Nichols had suffered from extensive bleeding caused by a severe beating.
Nichols' family said police beat him to the point of being unrecognizable.
Five Memphis Police officers were fired and later indicted on numerous charges, including second-degree murder, in the death of Nichols.
Share this @internewscast.com