Share this @internewscast.com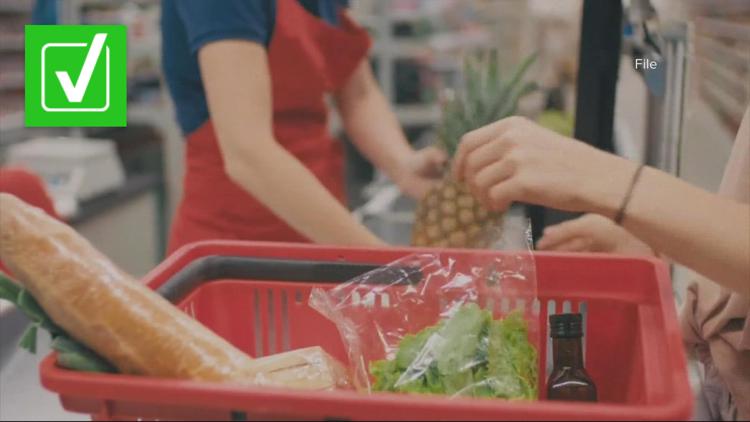 Viewers are wondering if their SNAP benefits will go up because of inflation. Turns out, they already have!
JACKSONVILLE, Fla — Your money buys less nowadays. 
The price of food has gone up by more than 12 percent from June of 2021 to June of 2022. For people relying on government help to feed their families, they're wondering if their benefits will adjust for inflation. 
SNAP benefits, formerly known as food stamps, helps more than 41 million Americans put food on their tables.
QUESTION: John Allen asked on our Navigating Florida's Unemployment Maze "With the rise in food products such as milk, eggs, cheese and veggies and meats etc. Does the Department of children and families have any plans in possibly increasing the amount families get, to offset the price increase. Which is said to continue to rise."
ANSWER: Yes. They already have.
Florida Department of Children and Families
United States Department of Agriculture
Center on Budget and Policy Priorities
The USDA says SNAP benefits are updated each year based on the cost of the Thrifty Food Plan. That's a plan that helps the USDA estimate the cost of a healthy diet. 
USDA representatives tell me it was re-evaluated in 2021. While that is reviewed every 5 years, after 2022, SNAP maximum allotments are review at the beginning of every federal fiscal year.
According to the Director of Research at the Center of Budget and Policy Priorities, "On October 1, 2022, Supplemental Nutrition Assistance Program (SNAP) benefit levels will automatically rise to reflect changes in the cost of living, helping households with low incomes cover their food needs and countering recent high food inflation."
So yes, this is verified. SNAP benefits have already increased to adjust to the rising costs of food.
Remember, SNAP benefits are supposed to supplement costs and are not intended to cover all grocery costs for low income individuals and families.
Share this @internewscast.com