3.9k Share this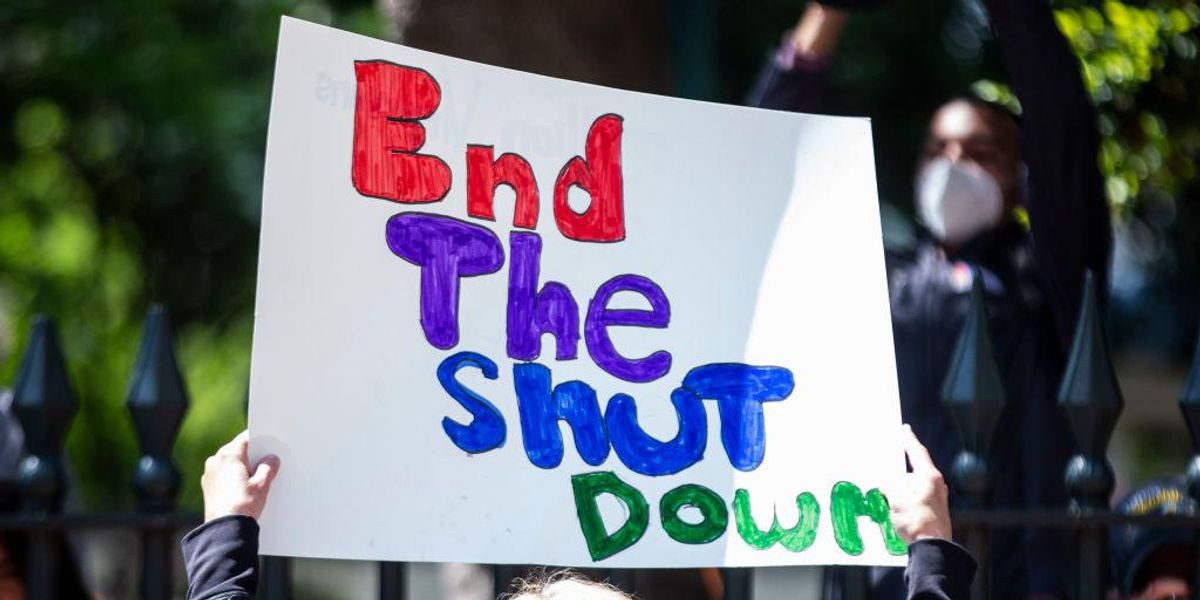 Two years ago, the arrival of the COVID-19 pandemic in the United States led governments at the federal, state, and local levels to adopt unprecedented restrictions and extraordinary economic interventions in the name of public health. Lock downs, social distancing requirements, and quarantine policies kept customers at home, shuttered businesses, interrupted schools, and put the economy on pause at great cost to mitigate the spread of the virus.
But was the cost worth it? A new comprehensive study seeks to answer that question by comparing health, economic, and educational outcomes in each state.
In the United States, there was never a top-down COVID-19 policy from Washington, D.C. Under the Constitution's federalist system, all 50 sovereign states were left to develop their own COVID-19 mitigation strategies. While most followed guidance from the Centers for Disease Control and Prevention, others did not, with varying results.
The National Bureau of Economic Research published a working paper by three economists who wanted to examine how pandemic health, economy, and policy differed across all 50 states and the District of Columbia, and what the outcomes were for those states. The study considered health outcomes, economic performance throughout the pandemic, and the impact on education, assigning each state a letter grade based on these factors.
The study was authored by University of Chicago economist Casey Mulligan, the Heritage Foundation's Stephen Moore, and Committee to Unleash Prosperity President Phil Kerpen.
For economic performance, the researchers examined unemployment and GDP by state, adjusting for differences in the industry composition of each state. The impact on schooling was measured by how many students received in-person instruction for the 2020-2021 school year. And COVID-19 mortality was calculated by considering COVID-associated deaths reported to the CDC and all-cause excess mortality.
Though in the early months of the pandemic lockdowns were described as the best and most moral policy, the study found there was little correlation between health and economy scores, suggesting that "states that withdrew the most from economic activity did not significantly improve health by doing so."
The study also found "[p]andemic mortality was greater in states where obesity, diabetes, and old age were more prevalent before the pandemic." States' economies that had strong food and service industries were generally hit harder by social distancing and lock downs, but there were variations because of differences in policy.
New Jersey, New York, and California — which each imposed some of the toughest pandemic restrictions in the nation — had among the worst combined scores for mortality, economy, and schooling. Utah, Nebraska, and Vermont were among the best scoring states.
Utah had the fourth best score on the economy, the fifth best in education, and was eighth in COVID-19 mortality, a measure that was adjusted for each state population's age and rates of obesity and diabetes, which were the most common comorbidities for COVID-19 deaths.
The 10 best-scoring states were all smaller states by population, with the notable exception of Florida, which ranked sixth overall. Florida Gov. Ron DeSantis (R) famously refused to order his state to lock down and was among the first governors to reopen schools, leading to accusations that he was endangering public health by reopening too early.
But in terms of outcomes, Florida ranked 28th in COVID-19 mortality, just under California, a state with draconian COVID-19 policies, which ranked 27th. Since Florida strove to open schools it came in third for education while California came in 50th place, and Florida's open economy ranked 13th while California's lock downs guaranteed it 40th place.
The 10 worst-scoring states were uniformly states with severe COVID-19 mitigation policies. New York, where disgraced former Gov. Andrew Cuomo (D) became a media celebrity for his purported pandemic success story, ranked 49th overall. New Jersey, where Democratic Gov. Phil Murphy claims to have led "a comprehensive, responsible, and public health-focused response," came in last place with failing scores across the board.
In the final analysis, states that locked down their economies and kept children from going to school did not achieve significantly better health outcomes than the states that reopened and stayed open.
Source: TheBlaze
3.9k Share this