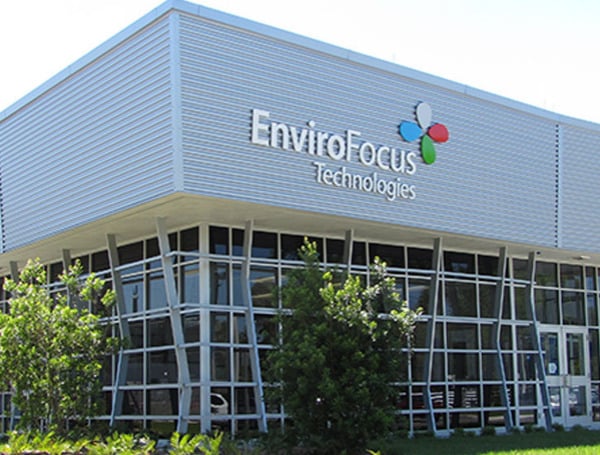 TAMPA, Fla. – Florida's major battery recycler and lead smelter, has been sued for violating Florida's Private Sector Whistleblower's Act.
The plaintiff is a former furnace operations employee who served as president of the company's union, the International Brotherhood of Electrical Workers. The suit follows employee class action lawsuits filed earlier this year.
On November 28, Kawahon Duncan filed his lawsuit against Gopher Resources LLC, as a former employee. The Minnesota-based company is also known as Envirofocus Technologies, LLC located on Jewel Avenue in Tampa.
The lawsuit states Duncan was terminated after he spent four years working at the plant, filing complaints to management that outlined alleged violations of OSHA health and safety practices and company policies.
His initial complaint on January 5, 2020, addressed the alleged "presence of toxic gases" which caused oral and respiratory discomforts. Duncan recommended improved ventilation. By May 2020, Duncan was injured when a wet shovel made contact with lead and caused an explosion.
In the news: The DeSantis Effect? Three County School Boards Flip Red And Oust Superintendents
Over the next few years, Duncan complained to management there were instances of employees and their department manager not wearing their protective personal equipment under hazardous conditions or not cleaning such equipment properly to protect themselves and other employees.
He also complained of occasions where employees were operating under hazardous conditions without safety policies enforced. One alleged incident involved the demolition of a metallurgical extraction furnace with employees working on the furnace's very hot roof and around its vicinity with neither safety nor rescue personnel present.
Duncan also grieved that a department manager was not enforcing the required use of respirators and that the local human resource manager was spreading false information about him to other employees.
Matters progressed as an internal problem for Gopher Resources until published news reports on the company's alleged troubles and OSHA -mandated penalties went public in 2021.
In September of that year, OSHA presented a laundry list of company violations assessing penalties at nearly $320,000.
In a news release on September 21, 2020, OSHA cited the company with "a willful violation for exposing workers to inhalation hazards" and other non-compliance issues. More fines have been assessed by local authorities.
According to the lawsuit, in April 2021, Duncan was suspended and issued a written warning for" interfering with an ongoing OSHA investigation." Duncan had spoken extensively to the government agency. The company was then allegedly dissatisfied that Duncan was using his cell phone to record videos of the plant's "illegal conditions." The company issued Duncan its final warning, according to the suit.
The lawsuit states, "On July 19, 2021, approximately six (6) weeks after providing a written report to OSHA, the Plaintiff's employment was terminated." It also accuses the company's stated reasons for terminating Duncan as "pretextual," meaning, doubtful or suspect.
Andrew J. Salzman is Duncan's attorney. He is a partner with Unice Salzman Jensen, a law firm in Trinity.
Neither OSHA nor Gopher Resources responded to inquiries in time for this report.
Visit Tampafp.com for Politics, Sports, and National Headlines.
Android Users, Click Here To Download The Free Press App And Never Miss A Story. Follow Us On Facebook Here Or Twitter Here.