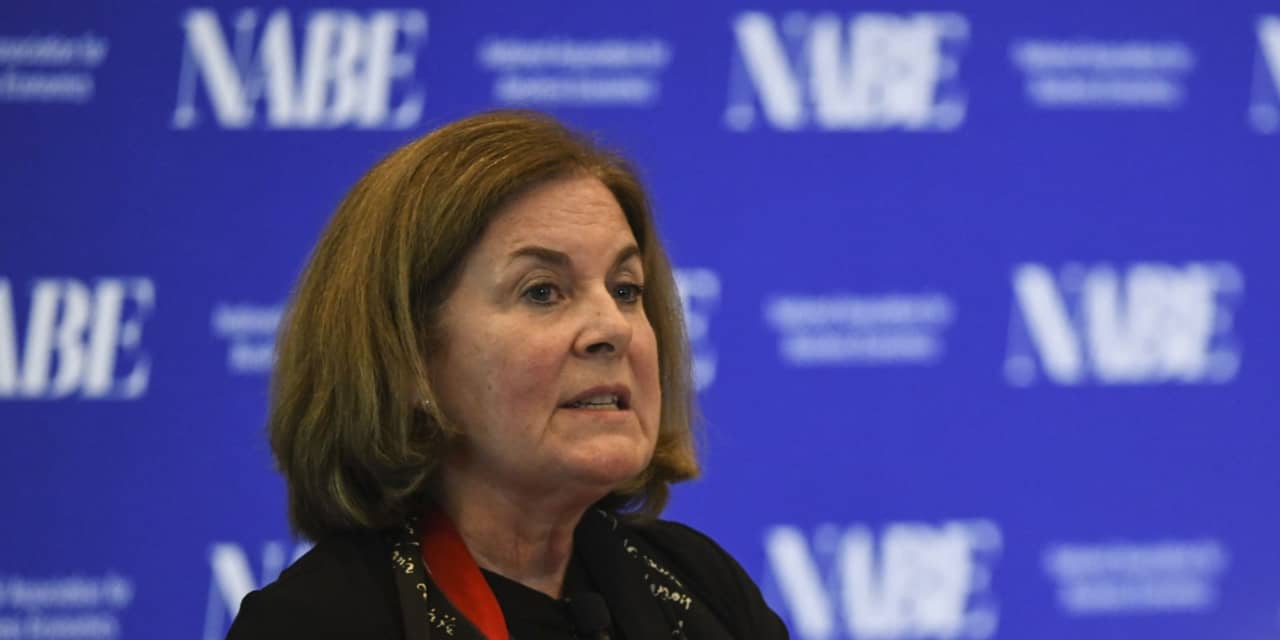 The Federal Reserve must more swiftly away from its current monetary policy stance that is as easy as it has ever been at a time when inflation is well above the Fed's target and labor markets are tight, said Kansas City Fed President Esther George, on Wednesday.
"Given the state of the economy, with inflation at a 40-year high and the unemployment rate near record lows, moving expeditiously to a neutral stance of policy is appropriate," George said, in a speech to the New York Economic Club.
George, who is a voting member of the Fed's interest-rate setting committee this year, said she supported "a steady, deliberate approach" to hiking interest rates.
In addition, George said the Fed needs to "significantly" reduce its balance sheet. The size of the balance sheet is playing a role in the flattening and inversion of the yield curve, she said.
Overall, George said that he Fed could possibly engineer a soft landing for the economy.
However, she noted that inflation could stay high, even as the economy slows and the labor market falters.
Under this scenario, "policymaker resolve could be tested," she said.
"The landscape we face is murky. Uncertainty and risks seem likely to accompany each step on the path to policy normalization, demanding equal doses of flexibility and resolve," she said.
U.S. stocks DJIA, -0.34% SPX, -0.54% were trading lower on Wednesday. The yield on the 10-year Treasury note TMUBMUSD10Y, 2.359% was down to 2.351%.
Source: This post first appeared on http://marketwatch.com/