3.9k Share this
Despite the exodus of global businesses from Russia over its invasion of
Ukraine
, some remain there, an expert US study shows.
Yale University has published a
list of multinational companies
that have left Russia and another spreadsheet of the ones that have stayed since the Kremlin ordered the invasion of Ukraine on February 24.
The research has been updated daily since then.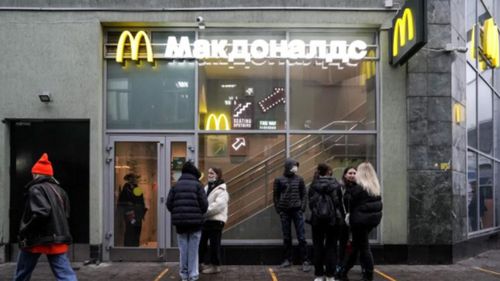 It showed that as of March 15, 380 global brands had announced they were pulling out of Russia.
They included
fast-food giant McDonald's
, one of the first western multinationals to launch in Russia when the Cold War ended more than 30 years ago.
It said it was temporarily closing its 850 stores in the country.
It followed international condemnation of Russian President Vladimir Putin's decision to attack Ukraine and the imposition of global sanctions against Russia.
But three weeks into the invasion, some major international companies are choosing to remain in Russia.
They include well-know Western brands such as Bosch, Subway and Pirelli, according to the Yale University data.
Industrial and household appliances giant Bosch earns at least US$1.3 billion ($1.8 billion) of its revenue from Russia.
Subway operates 440 fast-food outlets across Russia, while iconic tyre manufacturer Pirelli makes 10 per cent of its products in the country.
Iconic UK retailer stays in Russia
Famous British retailer Marks and Spencer still has outlets in Russia and is unable to close them, the BBC reports.
It is among the Western firms that have outsourced the Russian businesses to third parties and do not own the operations bearing their name.
Marks and Spencer still has 48 stores still open in Russia.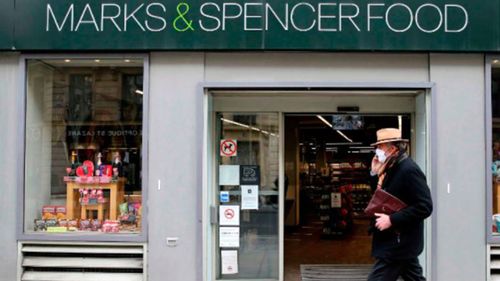 The London-based company is locked into legal franchise deals, making it difficult for them to remove their name from the Russia's shopping centres and high streets.
Some of the global companies remaining in Russia say they are helping Ukrainians through humanitarian aid projects.
Marks and Spencer has pledged more than £1.5m ($2m) to support refugees and is donating 20,000 coats and thermals.
US-based Subway has said it it will "redirect any profits from operations in Russia to humanitarian efforts supporting Ukrainians who have been affected by the war."
It is also working with its franchisees across Europe to provide meals to refugees.
And the Bosch Group in Hungary started a donation of equipment and needed materials to NGOs to support people Ukrainian refugees in Hungary.
Source: 9News
3.9k Share this