Share this @internewscast.com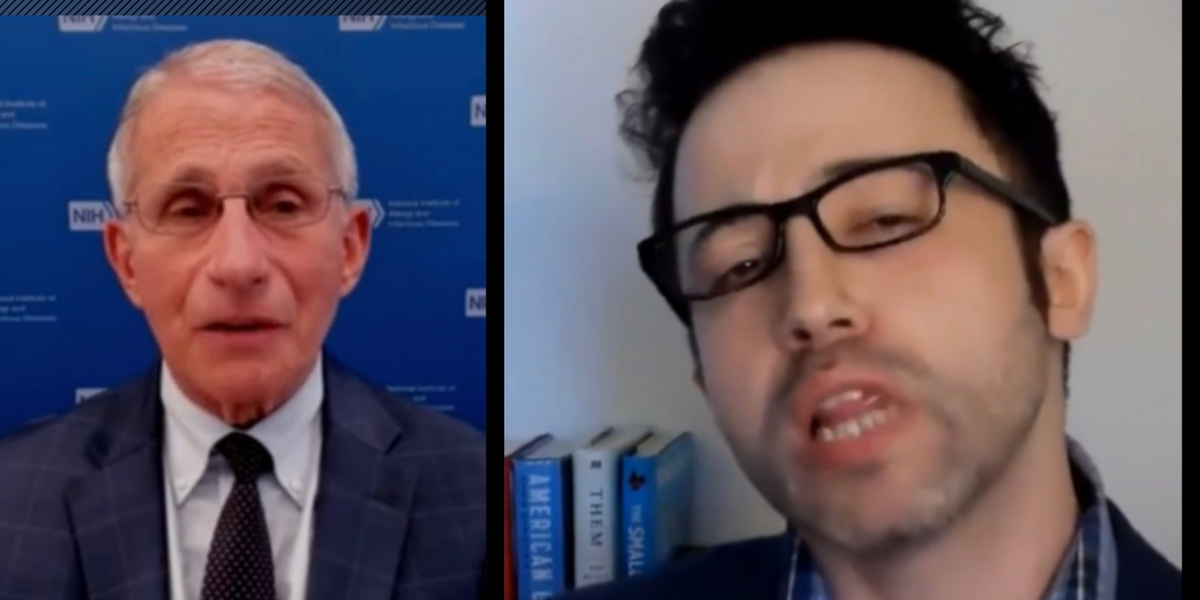 Close your eyes while you listen to this Dr. Tony Fauci impression. This guy sounds just like "The Science," that is, Dr. Fauci.
On Friday's episode of "The Steve Deace Show," host Steve Deace was joined by former media strategist for the Tulsi Gabbard campaign, Paul Alexander. Deace has a segment called "Bleep Lord Nefarious Says," where he plays clips from the worst of the worst moments of the week and asks his panel to rate the clip on a scale of 1-10.
In this clip, Paul Alexander went rogue and chose to highlight a moment made possible in part by Dr. Anthony Fauci.
"You know, Steve, I'm a bit surprised that this [story] didn't make your weekly montage. Being the shrinking violet that you are," Alexander teased, "you wanted to avoid confrontation, But of course, it's too late because he's already here," Alexander said as he prepared to channel his inner Dr. Tony Fauci.
"Rather than politicize this deadly pandemic, I would like to take this opportunity and set the record straight regarding the dangerous misinformation you have been spreading and elsewhere on this right-wing, Fascist tabloid network. First and foremost, on Tuesday, I said we were no longer in the pandemic phase of this virus. And yes, on Wednesday, I did tell the Associated Press that we were indeed still in a pandemic. But what you and your climate-denying, anti-science, anti-medicine, and frankly anti-American viewers fail to understand. Is that in those 24-hours, the science had changed."
Watch the clip to hear the full bit. Can't watch? Download the podcast here.
Want more from Steve Deace?
To enjoy more of Steve's take on national politics, Christian worldview and principled conservatism with a snarky twist, subscribe to BlazeTV — the largest multi-platform network of voices who love America, defend the Constitution and live the American dream.
Source: TheBlaze
Share this @internewscast.com