Share this @internewscast.com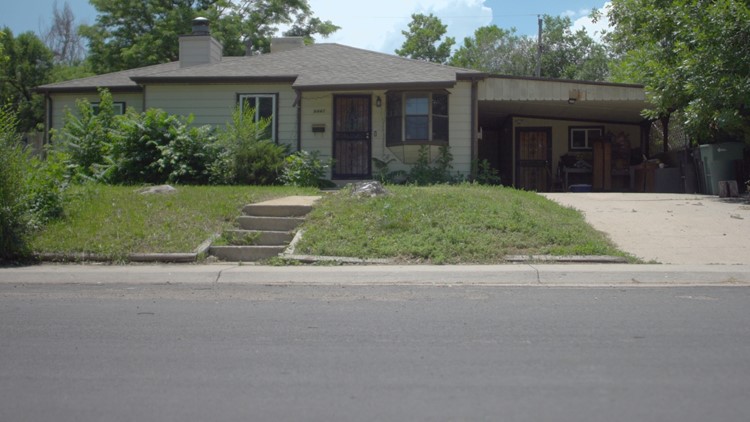 Police say Phillip Torres picked up the girl from Denver and took her to his Thornton home.
THORNTON, Colo. — A Thornton man has been arrested on suspicion of kidnapping a teenage girl, assaulting her and holding her captive, according to the arrest affidavit in the case.
Phillip L. Torres, 44, was arrested last week on suspicion of kidnapping, false imprisonment, second-degree assault and two counts of sexual assault on a child.
About 4 a.m. June 21, Thornton Police officers responded to Lillian Way, looking for a suspicious person. Instead, they found a teenage girl on the street with her hands and feet tied with, "a large amount of tape, thick rope, and ratchet straps," according to the arrest affidavit.
Officers said it took several minutes to untie her.
The officers had responded to the area because a neighbor called after seeing a suspicious person near his window. That person turned out to be the teen, who was trying to escape.
They said she was trying to escape from Torres' home. Police accused him of picking the teen up from Denver, driving her to his Thornton house, sexually assaulting her and tying her up, according to the affidavit.
Several neighbors told 9NEWS that they never heard anything. Police said Torres held the girl in a room within the garage, where he left her bound.
Eventually, she escaped. Torres is out now, too. The Adams County Sheriff's Office said Torres bonded out of jail on Tuesday.
Neighbors said they're concerned. One person told 9NEWS that at least six children live on the street with a man accused of kidnapping and sexual assault.
Police said Torres told them he was trying to help the girl get a bus ticket to South Dakota, tried to feed her steak and then she left his house after about 15 minutes, according to the affidavit.
Torres has a court hearing on July 6.
SUGGESTED VIDEOS: Latest from 9NEWS  
Watch more from 9NEWS on the free 9NEWS+ app for Roku and Fire TV.      
9NEWS+ has multiple live daily shows including 9NEWS Mornings, Next with Kyle Clark and 9NEWS+ Daily, an original streaming program. 9NEWS+ is where you can watch live breaking news, weather updates, and press conferences. You can also replay recent newscasts and find videos on demand of our top stories, local politics, investigations and Colorado specific features.      
To download 9NEWS+ on Roku search for KUSA.       
To download 9NEWS+ on Fire TV search for 9NEWS.     
RELATED: Watch 9NEWS for free on ROKU, Apple TV, Fire TV 
Share this @internewscast.com