3.9k Share this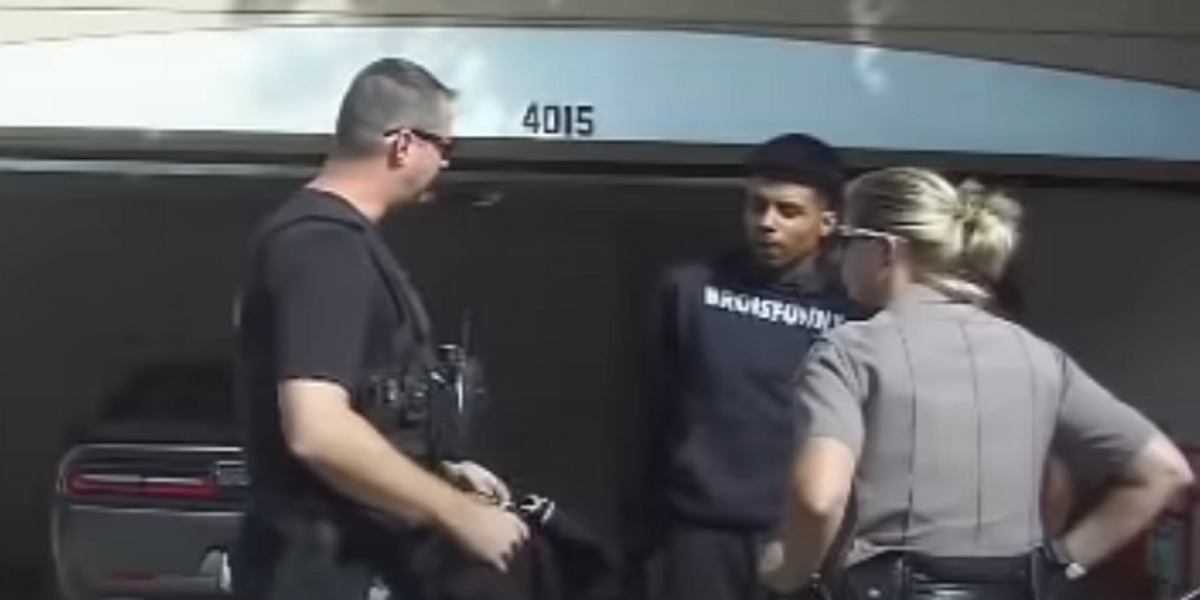 An 18-year-old TikTok star known as "Kid Maury" reportedly started a dangerous high-speed police chase last week because he wanted to "do something fun" and because "he can do whatever he wants."
Damaury Mikula — who boasts more than 4 million followers on the social media platform — was arrested in Pasco County, Florida, Friday after doing a burnout in his Dodge Challenger at an intersection before running a red light and speeding off, WFLA-TV reported.
Florida Highway Patrol said that Mikula instigated the chase, glancing through an open window in the direction of an officer sitting in traffic a few cars behind him. After Mikula sped through the intersection, the officer activated his sirens.
Mikula reportedly responded to the police sirens by increasing his speed to over 100 mph and evading arrest. But shortly after, police identified Mikula as the car's driver and showed up at his home, where he was arrested without incident.
@damaurymikula

I just want to thank God for blessing me at such a young age ❤️??
At the time of his arrest, Mikula, who has a young daughter, reportedly told police that his youth and wealth made him feel invincible.
"Mr. Mikula advised his state of mind was that he is young, makes a lot of money, and has a fast car and he can do whatever he wants," Trooper W. Kelly told WFLA. "Mr. Mikula advised he wanted to do something fun for three seconds, and it cost him."
In addition to blogging about his life on TikTok, Mikula also posts videos on YouTube and Instagram and earns approximately $400,000 to $450,000 a year for his efforts.
Officers said Mikula later admitted his thinking to be foolish and not a good way to live, WTVT-TV reported.
He has been charged with reckless driving, fleeing police with disregard of safety to persons or property, and racing on a highway, according to Fox News.
[embedded content] Florida social media star arrested; tells troopers he's 'young, makes a lot of money and can do what www.youtube.com
Mikula has since posted a video on TikTok with a caption saying, "I need time to get my mind back right, thank you guys for providing me with a platform to share my lives [sic] with millions of others. It's just that life is hitting me [too] fast. I need time to get myself together and start making decisions as a grown man and not a little boy."
Later, in a YouTube video, he explained that he wasn't proud of his behavior and admitted that he wasn't using his brain "at all."
"I always say I want to be in my daughter's life like that, but I just do certain stuff that just shows I'm not trying to be in my daughter's life," he added. "Like, what am I doing that for? So I really do feel like I need some time to find myself again and actually understand the importance of just a lot of things and how serious stuff could be."
[embedded content] IM TAKING A BREAK TO FIND MYSELF AGAIN. youtu.be
Source: TheBlaze
3.9k Share this