5.9k Share this
Daniel Andrews will return to work today, the first time since falling downstairs at his holiday home in March.
The Victorian premier spent 111 days recovering from a serious back injury that was so horrific his wife Catherine has described fearing he would die.
Ms Andrews said she discovered him turning blue and crippled in pain after a horrific back injury on holiday in regional Victoria.
The Victorian Premier suffered broken ribs and spinal damage after falling on the wet stairs in Sorento, on the Mornington Peninsula, in March this year – but Mr Andrews said he is determined to run for the position of Premier again next year.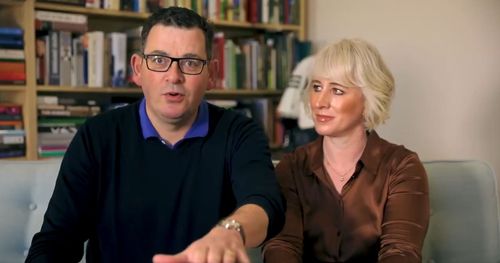 In a video message, Mr Andrews said he and his family were on a weekend away, where it had been raining, when he slipped on a step heading off to work.
"As I put my foot on the first step, I knew I was in trouble," he said in the video with his wife Catherine sitting beside him.
Source: 9News
5.9k Share this