3.9k Share this
The mayor of the Ukrainian port city of Mariupol said today that more than 10,000 civilians have died in the Russian siege of his city, and that the death toll could surpass 20,000, with corpses that were "carpeted through the streets".
Speaking by phone, Mayor Vadym Boychenko also said Russian forces brought mobile cremation equipment to Mariupol to dispose of the bodies, and he accused Russian forces of refusing to allow humanitarian convoys into the city in an attempt to conceal the carnage.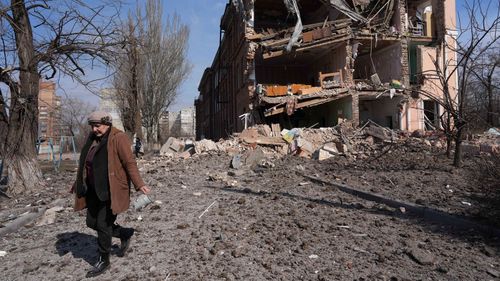 Russian forces have taken many bodies to a huge shopping centre where there are storage facilities and refrigerators, Mr Boychenko said.
"Mobile crematoriums have arrived in the form of trucks: You open it, and there is a pipe inside and these bodies are burned," he said.
Source: 9News
3.9k Share this