5.9k Share this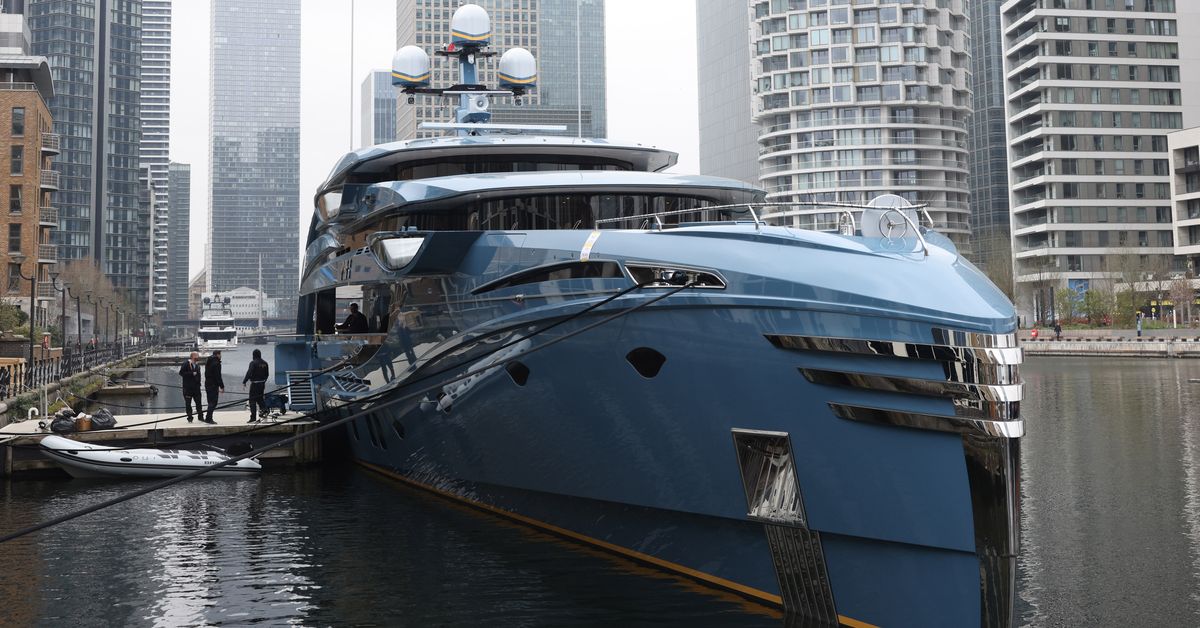 UK officials, including Transport Secretary Grant Shapps, boarded the vessel at Canary Wharf in east London on Tuesday.
The name of the vessel's owner was not made public.
The 58.5-metre yacht is bright blue and features an "infinite wine cellar" and freshwater swimming pool, according to the National Crime Agency.
It is valued at $24 million.
The Phi, named after a mathematical concept, was in London for a "refit" but "won't be going anywhere," Mr Shapps said.
The yacht is registered in St. Kitts and Nevis but carried Maltese flags to hide its origins, the crime agency said.
Source: 9News
5.9k Share this