3.9k Share this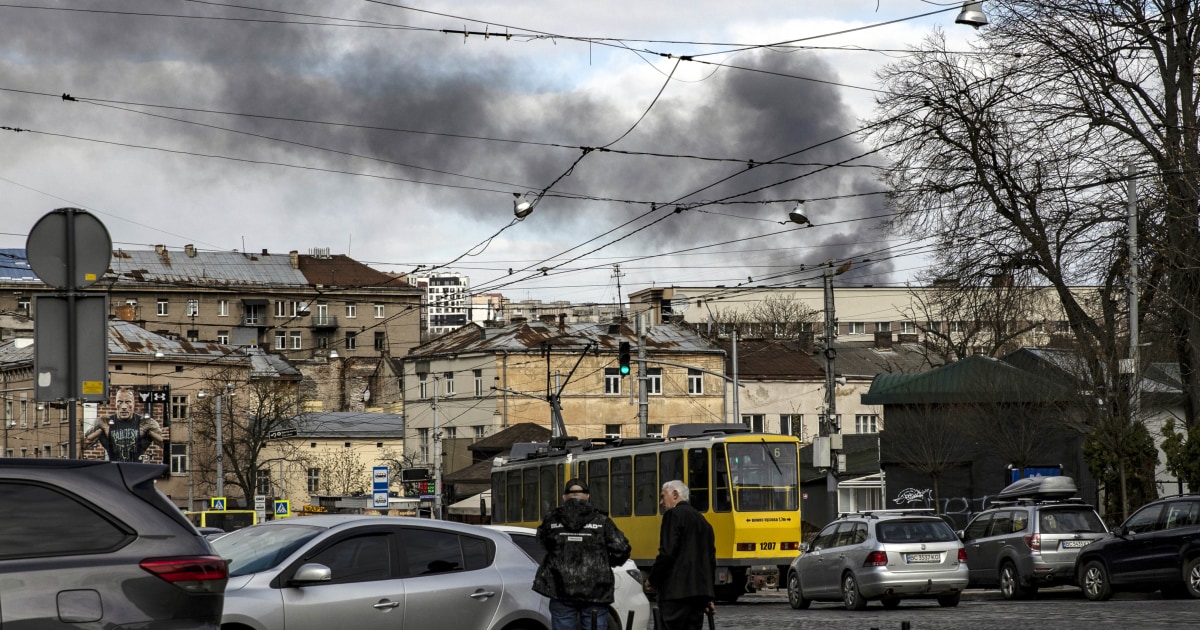 As it looks set to launch a major offensive in the eastern Donbas region, Russia has also said it intends to step up its attacks on Kyiv and supply lines in the country's west.
This city is particularly essential to those supply lines as well as a transition point for Ukrainian civilians and a hub for journalists, Western officials and humanitarian workers.
"The Russians continue barbarically attacking Ukrainian cities from the air, cynically declaring to the whole world their 'right' to… kill Ukrainians," Mykhailo Podolyak, a key adviser to Ukrainian President Volodymyr Zelenskyy, said on Twitter.
NBC News heard two of the missile strikes and saw two others, but has not verified the numbers of people killed or the number of missiles used.
The first indication of the missiles was the sound of jets, which is unusual here as few aircraft have flown over the city since the start of the war. The missiles that NBC News was able to see looked almost like two planes falling out of the sky until dull explosions could be heard and smoke poured from the blast sites.
Kozytskyy, the regional governor, told reporters that it appeared the rockets were launched from aircraft to the southeast. It was unclear whether the garage was an intended target, he said.
It appeared that the missiles had struck near the Lviv train station, which has become the heart of Ukraine's mammoth effort to move supplies and people through the country and beyond.
Source: This post first appeared on NBC News
3.9k Share this