Share this @internewscast.com
A Washington state boy who authorities were looking for since last summer flew with his grandfather to Missouri in August, where he was found safe with an aunt last week, according to an FBI official.
Law enforcement had been trying to track down 8-year-old Breadson John since conducting a welfare check June 17 at his home in Vancouver, Washington, just across the state line from Oregon.
The FBI learned the boy had flown with his grandfather to Kansas City, Missouri, on Aug. 17, according to Steve Bernd, a spokesperson with the FBI's Seattle office.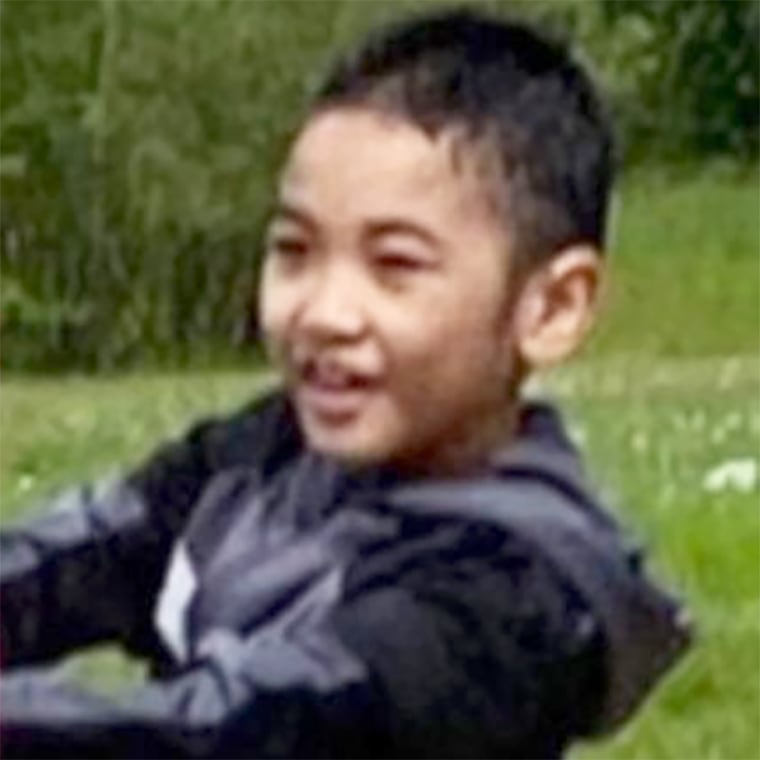 Information generated from the publicity in the case recently led the FBI to Sarcoxie, Missouri, where Breadson was found Friday with an aunt, Bernd said Wednesday.
"The grandfather flew back to Washington state and Breadson was not with him," he said.
FBI agents are trying to piece together Breadson's movements between June and August and since he arrived in Missouri, Bernd said. Investigators are also trying to determine why he was taken to Missouri and why his custodians, his grandparents, have not been cooperative with investigators.
Bernd said he did not know if Breadson was enrolled in school.
"You think the worst when you hear a child is missing. Just to get him back safe and alive, everyone is very pleased with how this played out," he said.
Bernd said Wednesday he was unsure whether Breadson had returned to Washington state, but said child welfare authorities there would be involved in determining who will have custody.
It will be up to prosecutors in the U.S. Attorney's Office in the Western District of Washington to determine if anyone is charged federally in the boy's disappearance, Bernd said.
A representative with that U.S. attorney's office declined comment Wednesday.
The boy's grandparents, Masterino Machuo and Refoela Refalopei, both face a charge of misdemeanor custodial interference, according to records from Clark County District Court in Washington.
They pleaded not guilty in December, court records showed. Machuo is scheduled to go to trial in April and Refalopei in May, according to the court.
Lawyers representing Machuo and Refalopei could not immediately be reached for comment Wednesday afternoon. Attempts to reach the grandparents Wednesday were unsuccessful.
Vancouver police said in December that family members who had been contacted by detectives hadn't provided information about Breadson's whereabouts.
After his disappearance, the FBI said he had ties to or might visit Hawaii, where he was born, or Arizona, Washington or the Federated States of Micronesia.
Donna Mendell and Dennis Romero contributed.
Share this @internewscast.com