Share this @internewscast.com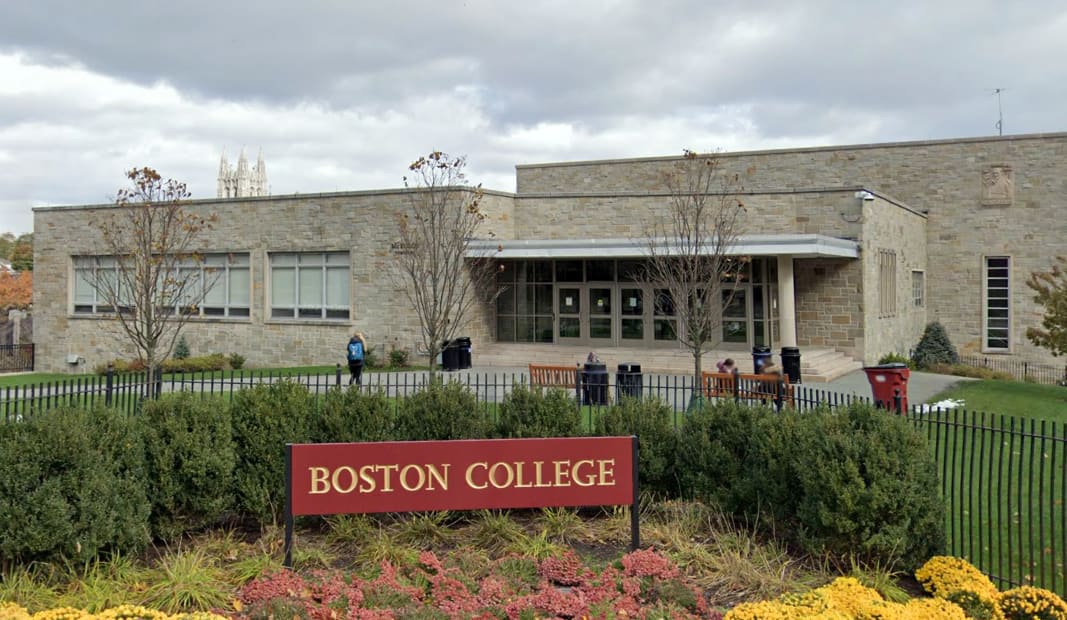 Boston College indefinitely suspended its men's and women's swimming and diving teams due to hazing, the university announced in a statement Wednesday.
The school did not provide more details on the alleged hazing, but said that university administrators determined it had occurred.
"The University does not — and will not — tolerate hazing in any form," the statement said.
University spokesperson Jack Dunn said the allegations "will be investigated by the Office of the Dean of Students and adjudicated fairly and impartially through the student conduct process."
The student-athletes will continue to have access to the school's academic and medical resources during the suspension, the statement added.
The teams' coaches could not immediately be reached for comment on Thursday morning.
The allegations come just weeks into the new academic year at the Jesuit, Catholic university, which has an enrollment of more than 15,000 students and is located in Chestnut Hill, about 10 miles west of downtown Boston.
"I think it should be dealt with seriously. I think there should be outlets for people, places they can go to speak up about it, but I think we do have some of that here at B.C.," student Laura Haas told NBC Boston.
The allegations also come as the latest instance of reported hazing to plague college athletic programs across the country.
In July, Northwestern University's head football coach Pat Fitzgerald was fired due to his "failure to know and prevent significant hazing in the football program," according to President Michael Schill.
Some student-athletes subsequently came forward, opening up to the student newspaper, the Daily Northwestern, about details of the alleged hazing — and filing a lawsuit against the school — which they said included sexual hazing.
A female volleyball player at the school also alleged in a lawsuit that she required medical attention after being physically harmed from hazing in early 2021.
In February, the men's basketball coach at New Mexico State University, Greg Heiar, was fired following hazing allegations.
The Boston College handbook defines hazing as an activity "that humiliates, degrades, or risks emotional and/or physical harm, regardless of the person's willingness to participate," including "personal servitude; sleep deprivation and restrictions on personal hygiene; yelling, swearing, and insulting new members/rookies; being forced to wear embarrassing or humiliating attire in public; consumption of vile substances or smearing of such on one's skin; brandings; physical beatings; binge drinking and drinking games; sexual simulation and sexual assault."
Hazing is also prohibited by Massachusetts state law punishable by a fine of $3,000 and a year in jail, the handbook states.
Share this @internewscast.com