Share this @internewscast.com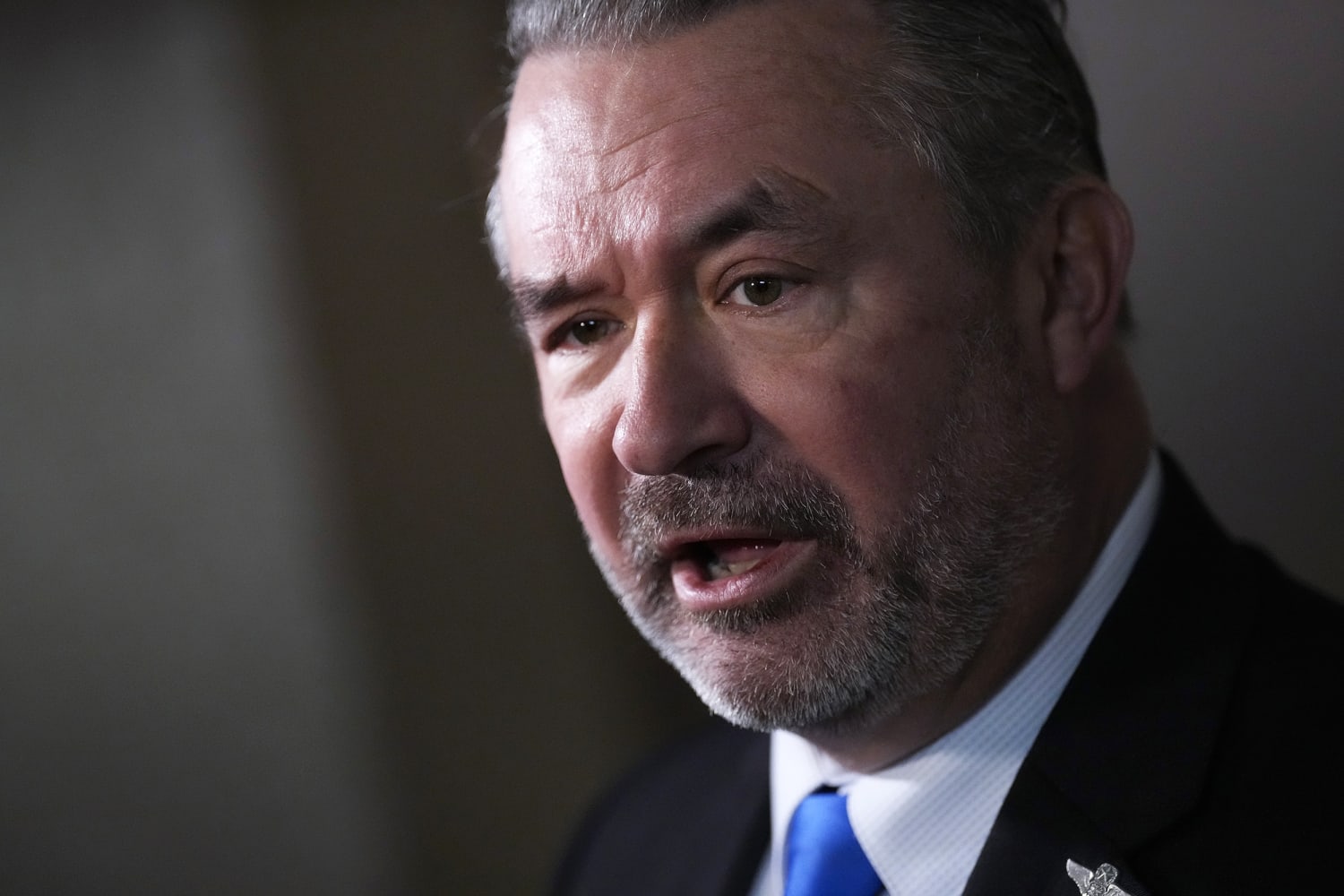 WASHINGTON — A key centrist House Republican is ruling out a fallback option to avert a calamitous debt default, which would require a small number of GOP lawmakers to sidestep Speaker Kevin McCarthy and work with Democrats on a legislative solution.
Rep. Don Bacon, R-Neb., said Monday evening that using a procedural tool known as a discharge petition to force a House vote on a "clean" debt limit increase was dead on arrival. The mechanism requires 218 signatories — in the current House, that means at least six Republicans and all Democrats — to ensure a vote on a bill, even if the speaker doesn't want to bring it up.
"I think it's DOA," Bacon told reporters in the Capitol. "Because the president's got to make some compromises with Republicans. For him to say my way or the highway — no way."
Bacon is one of the most centrist Republicans in the House. He has been dubbed the "Joe Manchin of the House GOP," after Sen. Joe Manchin, D-W.Va., the centrist Democrat with a knack for bucking his party, and he represents an Omaha-based district that President Joe Biden won in 2020.
Bacon has been a vocal critic of his party's far right wing, which is threatening to withhold support for raising the debt limit unless Biden accedes to conservative policy concessions. He previously opened the door to a discharge petition as a fallback, but now he's closing it. If Bacon isn't on board, it's doubtful any Republican will be.
On Monday, Bacon dialed up his criticism of Democrats, who say that paying the country's bills is nonnegotiable and that fiscal policy negotiations should be separated from the debt ceiling. "They're the insolvent party," he said. "They want insolvency."
"We're not here to rubber-stamp this spending," he added.
Bacon's position is music to the ears of ultraconservatives like Rep. Bob Good, R-Va., a critic of McCarthy, R-Calif.
"Glad to hear that," Good said Monday night. "I had not heard that, but I'm glad to hear that's what he said."
Good praised McCarthy's remarks earlier in the day demanding that Biden agree to "sit down and negotiate" and "commit to finding common ground on a responsible debt limit increase," as well as "move towards a balanced budget." McCarthy didn't offer any specific spending cuts in his speech.
Ultraconservative Rep. Ralph Norman, R-S.C., said Republicans are crafting a specific spending-cut plan that can get 218 votes and could land in the next few weeks.
"We're gonna get specific. We're just working through it. Gotta get 218 votes," he said. "It's gonna be on paper."
In recent weeks, amid the congressional stalemate over a path forward, congressional insiders and Wall Street analysts have floated the idea of a discharge petition as a failsafe mechanism that could ensure the U.S. doesn't default on its debt. The Treasury Department has set a June 5 deadline for Congress to act or risk breaching the debt ceiling.
White House spokesman Andrew Bates accused Republicans on Monday of trying to "actively throw our economy into a tailspin with a default — which they have a nonnegotiable, constitutional duty to prevent."
For now, at least, Democrats say they have no plans to initiate a discharge petition to lift the debt ceiling, arguing that it's the job of the House majority to come up with a solution.
"I've always stressed just how difficult it is to successfully pull off a discharge petition," said Rep. Brendan Boyle of Pennsylvania, the top Democrat on the Budget Committee. "There's a reason it's only happened once in the last 10 years. So it should not be Plan A."
Share this @internewscast.com