Share this @internewscast.com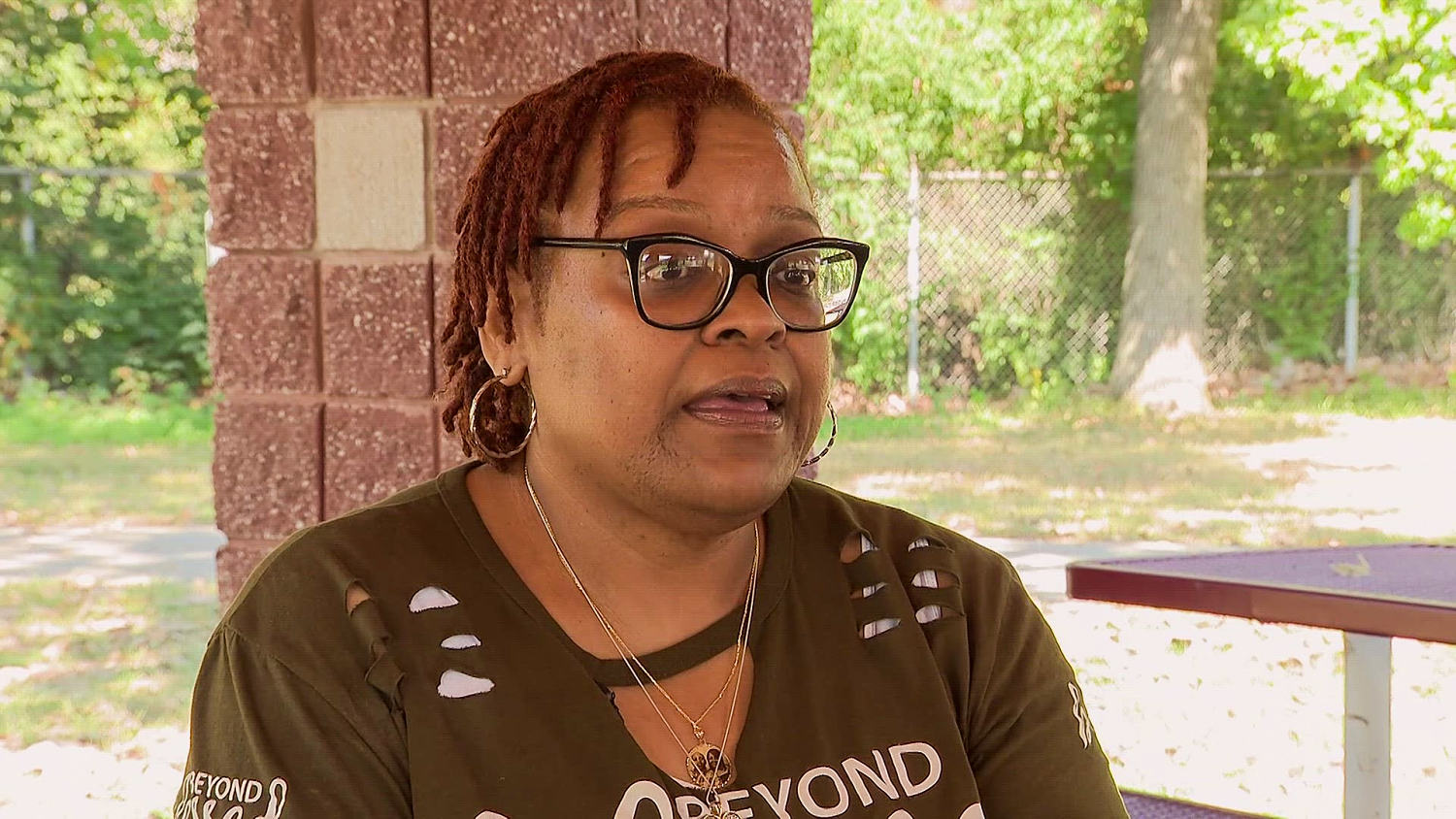 Sixteen years ago, Madeline-Michelle Carthen was preparing for a summer internship in Ghana after she was accepted into Webster University's intern exchange program when she received shocking news: her social security number was associated with a deceased person.
"I laughed," Carthen, from St. Louis, Missouri, said in a phone call on Tuesday, initially dismissing it as a simple mistake. "I said, 'What do you mean? I'm sitting right here. I've been at school over a year and a half. … How am I dead? Is this going to affect my international internship?'"
The mistake wasn't a simple fix and cost Carthen, now 52, her livelihood. She had to withdraw from school and over the years has been fired from jobs and kicked out of her home: all because on paper it says she died in 2007.
"I just know I'm alive. I don't care what A.I. says or software says, but I'm alive," she said. "But it's hard to prove that."
Carthen's world began to unravel in the summer of 2007. The business technology student and mother to a 13-year-old had been accepted into Webster's International Business Intern Exchange Program, giving her the opportunity to travel abroad.
She had to reapply for summer semester financial aid to help cover expenses. It was during this time that her financial aid advisor learned that Carthen's social security number listed her as deceased. School officials told her to contact the Social Security Administration and said she would have to withdraw until the situation was fixed.
Carthen immediately reached out to the SSA and learned that she had been added to its Death Master File, a data source compiling internal SSA records of people who died who possess social security numbers. She said she was told that her name was added "in error" and she received what's called a death erroneous letter to give to credit bureaus to show that she was still alive. 
"Well, it got worse, because it wasn't creditors. Being in the Death Master File, it went to the IRS, it went to the Department of Homeland Security, it went to E-verify, all of these things. It just started affecting my life," she said.
Carthen said her existence on paper was essentially erased, causing a ripple effect she never imagined.
Over the years, she has been let go from jobs because human resources cannot process payroll under her social security number, she's had vehicles repossessed and has been kicked out of homes. Carthen, who currently lives with her sister, said she cannot obtain a mortgage.
"Sometimes I can get a job and then within so many months, there's going to be a problem. So it's like I can get it and then it's yanked back from me. But I don't know when it's going to be yanked back," she said.
To this day, Carthen doesn't know how her name got on the list.
The SSA said if a person suspects they have been incorrectly declared dead they need to head to their local Social Security office as soon as possible. The agency provides a list of documentation the person needs to bring, noting that only one piece of identification is needed.
A spokesperson for the Social Security Administration did not immediately respond to a request for comment.
Carthen has relentlessly tried to have her name removed from the Death Master File. She's submitted dozens of documents to the SSA, has contacted four U.S. Presidents for help and has reached out to other government officials.
She even filed a federal lawsuit in 2019 against the SSA and other government agencies but it was dismissed because the government has sovereign immunity.
In 2021, Carthen thought she had made slight progress when the SSA issued her a new social security number. That same year she legally changed her name from Madeline Coburn in an attempt to distance herself from the fiasco.
But the triumph was short-lived. She said her new social security number continues to be flagged because it is still connected to her old one.
"Here I am still stuck and nobody can help," she said. "I just want answers."
NBC affiliate KSDK of St. Louis, Missouri, covered Carthen's case in 2007. The news station said this week it is working with her to try and get the issue fixed.
"I don't know how this is going to work out. I just keep advocating and fighting and when I say fighting, within my spirit. Sometimes I wanna give up but my faith is too strong," she said. "I don't care if it takes 20 years, I'm going to still do what I got to do to make this situation right, not just for myself but for others."
Share this @internewscast.com