Moderna CEO grilled over plan to raise Covid vaccine price
Share this @internewscast.com
Moderna CEO Stéphane Bancel defended the company's plans to raise the price of its Covid vaccine at a Senate hearing Wednesday, saying the move was necessary because its government funding will soon end.
"Until now, the U.S. government has purchased and distributed the vaccine. Now Moderna, a small company, must ensure that anyone who wants a vaccine can get one at a location convenient to them," Bancel told members of the Senate Committee on Health, Education, Labor and Pensions at a hearing titled "Taxpayers Paid Billions For It: So Why Would Moderna Consider Quadrupling the Price of the COVID Vaccine?"
The company has said it plans to increase the cost of the vaccine to consumers to $130 a dose from the current price of about $26.
The panel's chair, Sen. Bernie Sanders, I-Vt., an outspoken critic of Moderna's plan, grilled Bancel about whether the new pricing was necessary. Sanders noted that vaccine was developed with the help of government scientists at the National Institutes of Health and billions of dollars from the federal government.
"This vaccine would not exist without NIH's partnership and expertise and the substantial investment of the taxpayers of this country. As a matter of public record, U.S. taxpayers spent $12 billion on the research development and procurement of the NIH-Moderna Covid vaccine," Sanders said.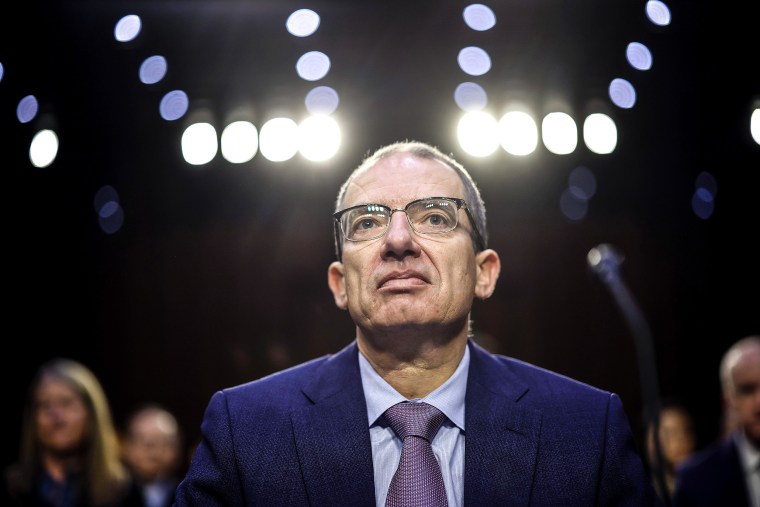 Now the company is "thanking the taxpayers of the United States by proposing to quadruple the price of the Covid vaccine to as much as $130 once the government stockpile runs out, at a time when it costs less than $3 to manufacture the vaccine," Sanders said.
Pfizer announced last year that it plans to sell the Covid vaccine it developed with BioNTech at $110 to $130 per dose for teenagers and adults once the U.S. government stops paying for them.
Bancel said it's estimated that the U.S. vaccine program has saved more than 3 million lives and prevented 18 million hospitalizations, adding that his company and the world owe "the U.S. government a debt of gratitude." But the changing post-pandemic landscape, he said, will be a challenge for his company.
Bancel said Moderna expects a reduction in the number of orders as demand decreases, as well as increased costs for distributing the vaccines, because up until now the federal government has taken on that responsibility. And there are various supply chain issues, Bancel said.
He vowed, however, to keep the vaccine affordable for those who are struggling to make ends meet. "We are committed to ensuring anyone who wants a vaccine can get one without price being a barrier," he said.
Share this @internewscast.com