Share this @internewscast.com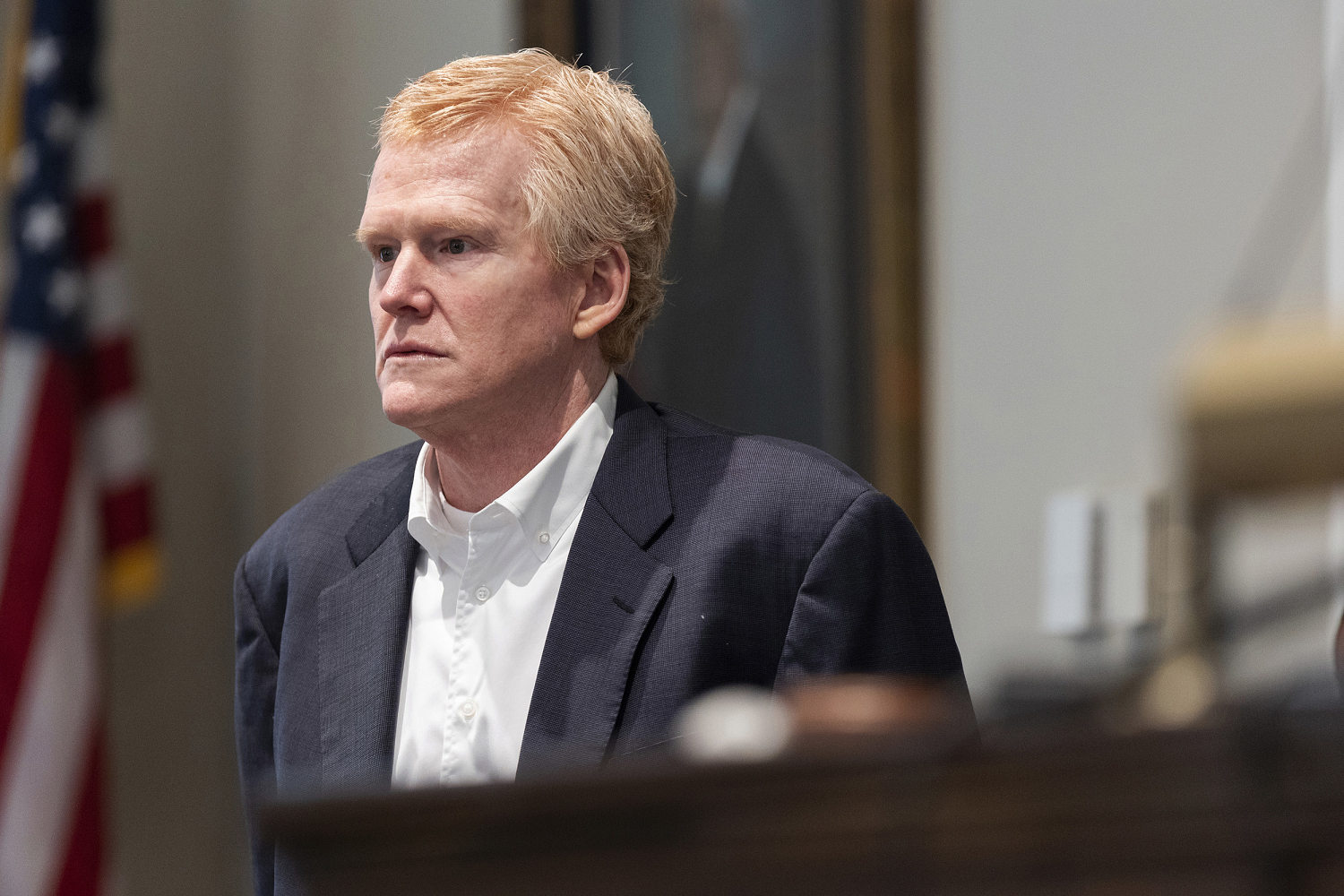 CHARLESTON, S.C. — Convicted murderer Alex Murdaugh pleaded guilty in federal court Thursday to almost two dozen counts of financial fraud and money laundering, ending one facet of a tangled case that exposed the disbarred lawyer's string of crimes and disgraced his family's legal legacy in South Carolina.
The plea deal requires Murdaugh, 55, to pay restitution to "each and every identifiable victim," according to the agreement with federal prosecutors, who accused him of stealing about $9 million from clients in a "pattern of criminal activity" going back more than a decade.
In addition, he may be subject to a polygraph test and could be called to "testify fully and truthfully before any grand juries and at any other trials or other proceedings," prosecutors said.
The agreement comes six months after Murdaugh's high-profile double murder trial in which he took the stand to deny he fatally shot his wife, Margaret, and their younger son, Paul, in 2021, but admitted to some financial misconduct.
Murdaugh was sentenced to life in prison without parole for the slayings. Prosecutors accused him of murdering his wife and son to gain pity and to distract from financial crimes threatening to topple his reputation in South Carolina's Lowcountry, where three generations of family patriarchs had wielded power as the top prosecutors for decades.
He will be sentenced on a future date for the federal financial crimes, including 14 counts of money laundering, five counts of wire fraud and one count of bank fraud. Federal prosecutors say Murdaugh, who worked at the family's Hampton County law firm, cheated clients out of settlement money and created fraudulent bank accounts.
The various charges carry a maximum of at least 20 years in prison.
But Murdaugh's legal woes are from over.
He faces a state trial in November related to his alleged financial crimes — 101 total charges that include accusations that he siphoned off insurance settlement funds in the death of the Murdaughs' longtime housekeeper, Gloria Satterfield. Satterfield died in 2018 after what had been described as a "trip and fall accident" at the family home.
Last week, Murdaugh appeared in court for the first time since his murder trial, along with two alleged accomplices, Cory Fleming, a former lawyer and college roommate, and Russell Laffitte, an ex-banking CEO, who prosecutors say aided him in schemes to defraud clients out of money from at least 2005 to 2021. Both Fleming and Laffitte are serving federal prison sentences.
Lawyers for Murdaugh are also attempting to win a new murder trial, accusing the Colleton County clerk of court of tampering with the jury by "advising them not to believe Murdaugh's testimony and other evidence presented by the defense, pressuring them to reach a quick guilty verdict, and even misrepresenting critical and material information to the trial judge in her campaign to remove a juror she believed to be favorable to the defense."
The clerk, Rebecca Hill, has denied the accusation.
The sprawling case continued to grab headlines this week with the release of the second season of the Netflix series, "Murdaugh Murders: A Southern Scandal," in which Hill appears, as does Curtis Eddie Smith, an ex-client of Murdaugh's implicated in a hired hitman plot.
Juliette Arcodia reported from Charleston and Erik Ortiz from New York.
Share this @internewscast.com